Main content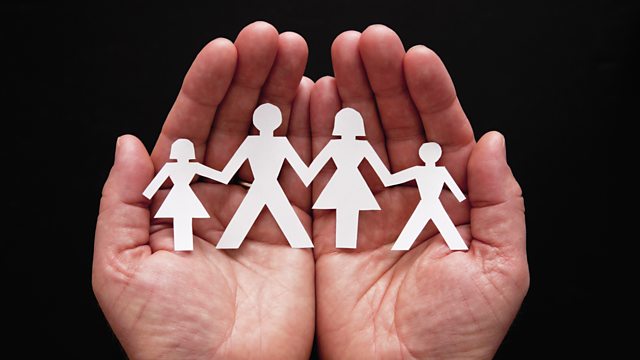 A Family Without a Child
One in five women in Britain, by the time they reach 45, will not have children. Sangita Myska hears the stories of three women in an exploration of what it means to be childless.
In this touching exploration of what it means to be childless, Sangita Myska meets three women who have tried for years to have a child - and failed.
"I remember it was a Tuesday afternoon in February. I was standing in my flat looking out of the window and suddenly the truth hit me. I'm 43. This 15-year journey to be a mum is done - it's not going to happen. I'd had one future in mind - which was motherhood - and the thought of letting go was like dropping into a void".
Jody Day is one of a growing number of childless women in Britain. At present, one in five women - by the time they reach 45 - won't have a child. Soon it's estimated that figure will be one in four.
Jody - who is 49 - has accepted she never will have a child; Jessica - who is 43 - is still hopeful of giving birth, even after 11 rounds of IVF; while Paula - who is 59 - is going through the pain of childlessness all over again as her friends start becoming grandmothers.
From all three women Sangita hears what a huge taboo childlessness is.
It's a story of shame, desperation, jealousy, and a feeling of exclusion from friends these women have known for years, simply because they do not have children.
Sangita delves into the emotional, physical and social impact of that absence, and asks how these women re-define themselves as they come to terms with carving out a family without a child.
Producer: Adele Armstrong.
Last on
Broadcast