Main content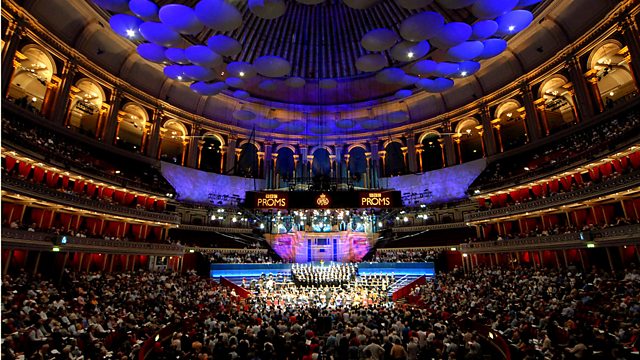 PSM 01: Armonia Atenea - Greek Myths
A Prom in which Greek ensemble Armonia Atenea and George Petrou perform music from baroque operas with classical storylines, by Handel, Hasse, Paisiello, Lully, Vivaldi and Gluck.
Afternoon on 3 with Verity Sharp
Greek ensemble Armonia Atenea and George Petrou, recorded on 2nd August at the BBC Proms with music from Baroque operas with appropriately classical storylines.
Presented by Clemency Burton-Hill from Cadogan Hall, London
Handel: Alessandro - overture
Handel: Arianna in Creta - 'Se nel bosco'
Hasse: Artemisia - sinfonia
Paisiello: Olimpiade - 'E mi lasci così?' ...'Ne' giorni tuoi felici'
Lully: Phaeton - suite
Vivaldi: Giustino - 'Vedrò con mio diletto'
Gluck: Orphée et Eurydice - Dance of the Blessed Spirits; Dance of the Furies
Gluck: Iphigénie en Aulide - 'Ma fille, Jupiter'
Paisiello: Olimpiade - 'Sciogli, oh Dio! le sue catene'
Myrsini Margariti (soprano)
Irini Karaianni (mezzo soprano)
Armonia Atenea
George Petrou (conductor)
The first Greek orchestra ever to appear at the Proms, Armonia Atenea is joined by its Artistic Director George Petrou to present a programme with an appropriately classical flavour. Greek myths form the thread through a Baroque labyrinth of arias and overtures from French, German and Italian operas, including Gluck's Orphée, Handel's Arianna in Creta and Lully's Phaeton. Furies rage, sons defy their fathers and heroines bewail their fate in what promises to be a concert of high drama.
First broadcast 2nd August 2014.