Main content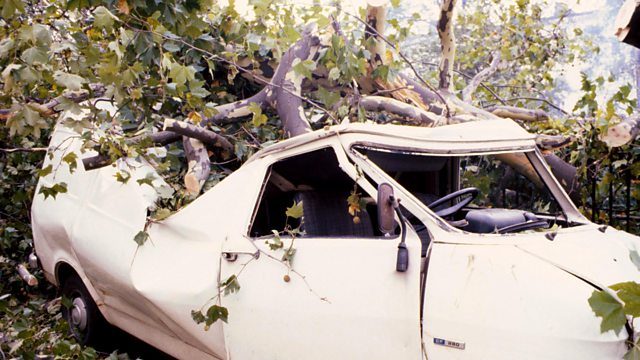 An Ill Wind
Kathy Willis visits Kew's arboretum to see how the 1987 hurricane led to a new understanding of effective tree care. From 2014.
During the early hours of October 16th 1987, hurricane force winds ripped through southern England recording gusts of 110 mph. In just a few hours 15 million trees across the country were felled. Dawn revealed over 700 of Kew's trees sprawled on their sides, their root systems spread in the cool calm air after the storm.
Kathy Willis explores how one Kew oak tree - the Turner Oak - that didn't fall, helped transform the understanding of tree planting, arboreal care and provided insights into why trees stay upright.
She takes a walk with arborealist Tony Kirkham around Kew Gardens to learn how this natural clearout gave a once in a generation chance to rethink Kew's arboreal canvas. It also created an opportunity for the first-ever comprehensive tree root survey, which has since transformed our approach to tree planting and long-term care that's now finding its way into horticultural practices today.
Producer: Adrian Washbourne
Last on
The storm damage gave Kew an opportunity to revive the health of some older trees.

Kathy Willis examines the origin and impact of Dutch elm disease across Europe.
Broadcasts

Royal Botanic Gardens, Kew
Podcast
Our relationship with plants: a major new history by Kew's science director Kathy Willis.