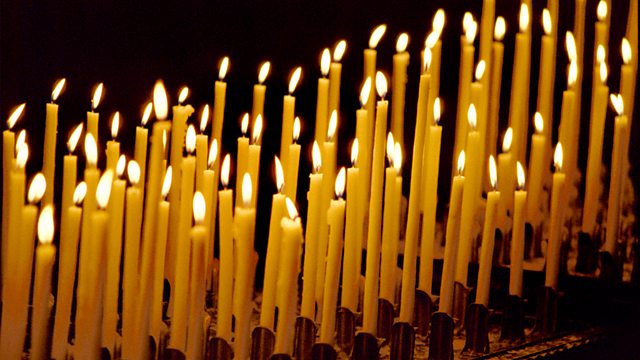 13/08/2014
A spiritual comment and prayer to begin the day with Canon Stephen Shipley.
Last on
Canon Stephen Shipley
Good morning.
Discussing spiritual matters and particularly faith is often strange to people. We tend to keep our spiritual motivation and our faith to ourselves. That's a mistake but it's not surprising. We keep it to ourselves for fear of offending others or out of fear of contradiction - or because we're unsure of the right language in which to express elusive concepts. And yet the state of the human spirit is fundamental to healing and wholeness. So every health professional, every doctor, every nurse needs to be easy and familiar with the language of the spirit in order to express the almost inexpressible.
Today is the anniversary of the death of Florence Nightingale. She was born into a wealthy family who opposed her wish to train as a nurse but she finally achieved what she wanted and she headed her own private nursing institute in London. Her efforts at improving conditions for the wounded, especially during the Crimean War, won her great acclaim and she devoted the rest of her life to reforming nursing care. But what distinguished her achievement particularly was her emphasis on everyone getting in touch with their own spirit. Yes, she insisted that her own training school for nurses be open and inclusive. Women were admitted regardless of religious affiliation, and were there to provide nursing services rather than try for death bed conversions. Of course that was right and remains true. Yet she believed nurses needed the resources of God to do their work well. So on the day when we honour Florence Nightingale's memory, as we ask God's blessing on all who work in the health service, let's pray that we may not be reluctant to use the language of the spirit and that we may know the vital importance of that spirit in healing.
Amen.