Main content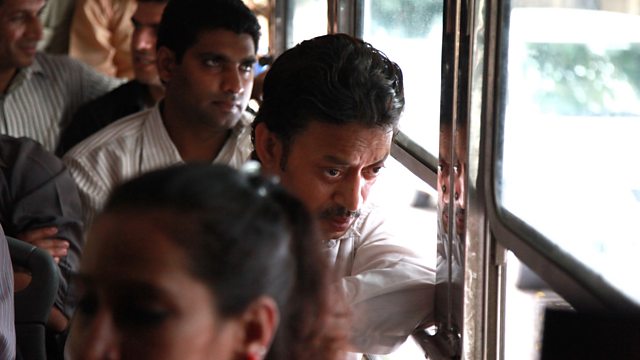 The Lunchbox
Drama. A mistaken delivery of a lunchbox in Mumbai leads to an encounter between a lonely, young housewife and a widower.
When Saajan, an ill-tempered Mumbai office worker nearing retirement, is delivered the wrong lunch, he is pleasantly surprised by the improvement in his food. The lunchbox had been intended for young housewife Ila's emotionally indifferent husband in an attempt to win back his favour. When he fails to respond to her efforts, Ila decides to enclose a note in the next meal and Saajan, his taste buds tickled and his interest piqued, decides to write back.
In Hindi with English subtitles.
Credits
| Role | Contributor |
| --- | --- |
| Director | Ritesh Batra |
| Saajan Fernandes | Irrfan Khan |
| Ila | Nimrat Kaur |
| Shaikh | Nawazuddin Siddiqui |
| Auntie | Bharati Achrekar |
| Ila's Mother | Lillete Dubey |
| Rajeev | Nakul Vaid |
| Yashvi | Yashvi Nagar |
| Mr Shroff | Denzil Smith |
| Mehrunnisa | Shruti Bapna |
| Ila's Father | Nasir Khan |
| Writer | Ritesh Batra |
| Writer | Vasan Bala |