Main content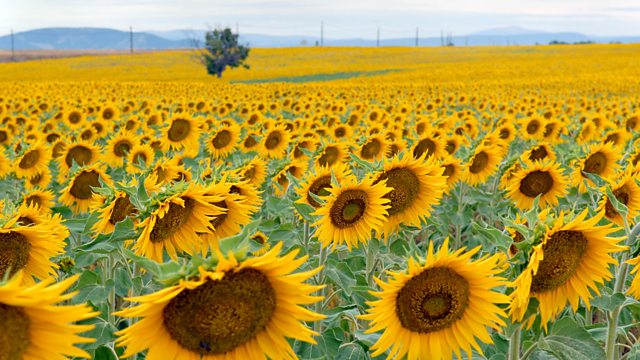 Signals of Growth
Kathy Willis explores the action of plant hormones, the understanding of which transformed global crop production. From 2014.
When in 1934 botanist Kenneth Thimann isolated the plant hormone auxin, he put an end to one of the great botanical mysteries - how plants move and respond to their surroundings. For decades plant scientists had been mystified as to how plants, without any apparent nervous system, bent towards light, flowered at the right time of year, or grew away from other plants.
Professor Kathy Willis hears from historian Jim Endersby on how the discovery of plant hormones was the culmination of a journey that had involved Charles Darwin and a series of probing experiments published in his book "The Power of Movement in Plants". They discuss how new technologies enabled successful isolation of what we now have come to recognise as a suite of hormones regulating a whole series of plant responses from stem growth to fruiting.
We hear how another hormone during the 1950s went on to steal the limelight - gibberellin whose discovery owes much to Japanese rice crops that grew so tall they would simply fall over, rendering them useless. The race to harness the power of gibberellin would lead to dwarf varieties of key crops that transformed global production in what became known as the Green Revolution.
Professor Nick Harberd, a plant geneticist at Oxford University, has been researching the molecular basis of plants' response to this powerful hormone and he sheds light on developing crops suitable for harsher environments in future.
Producer: Adrian Washbourne
Last on
Kew's scientific work addressing biodiversity loss, food security and climate change.
Broadcasts

Royal Botanic Gardens, Kew
Podcast
Our relationship with plants: a major new history by Kew's science director Kathy Willis.