Main content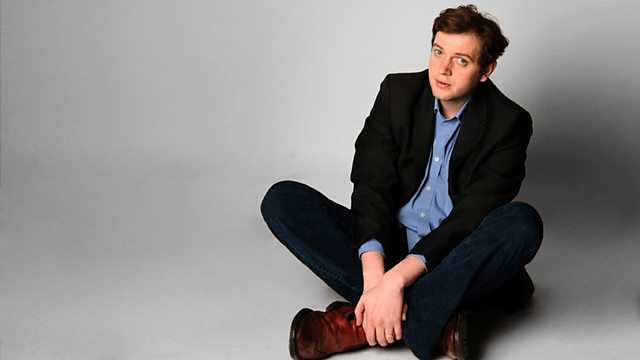 Miles Jupp
Michael Berkeley's guest is comedian Miles Jupp. His musical choices include Geoffrey Burgon, Chopin and Verdi.
Miles Jupp burst onto the comedy scene when he won the 'So You Think You're Funny' contest at the Edinburgh Festival at the age of just twenty-one. He'd already, as an undergraduate, won the part of Archie the Inventor in the hugely popular children's television show Balamory, but he eventually tired of wearing a pink kilt. Since then he has established himself on the comedy circuit, and on radio and television in panel shows including Have I Got News for You, and comedies such as The Thick of It and Rev, where he plays Nigel, the disapproving lay reader, who thinks he should be running the church. He is usually to be found sending himself up as a tweedy, middle class young fogey. As he joked on a chatshow: "I'm privileged. Not just to be here but in general."
Miles talks to Michael Berkeley about the joys of cricket, the pleasures of belting out a good tune and the legacy of an intensely musical childhood, reflected in his choices of music by Geoffrey Burgon, Chopin and Verdi.
Produced by Jane Greenwood.
A Loftus production for BBC Radio 3.
To hear previous episodes of Private Passions, please visit http://www.bbc.co.uk/podcasts/series/r3pp/all.