Main content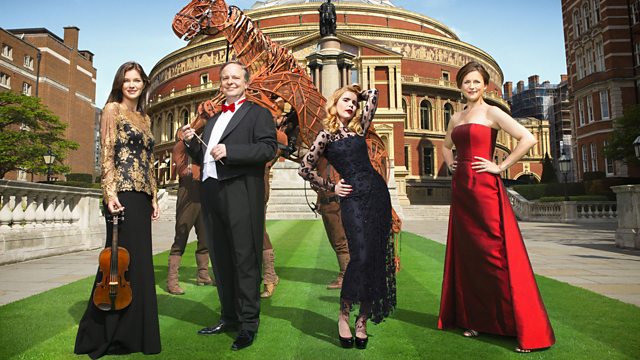 PSM 02: Lapland Chamber Orchestra
Lapland Chamber Orchestra under John Storgards. CPE Bach: Symphony (Hamburg). Birtwistle: Endless Parade. Honegger: Pastorale d'ete. Maxwell Davies: Sinfonia. Sibelius: Rakastava.
Live from Cadogan Hall, London
Presented by Clemency Burton Hill
John Storgårds and the Lapland Chamber Orchestra live at the BBC Proms with music including Harrison Birtwistle's concerto Endless Parade with trumpeter Håkan Hardenberger.
CPE Bach: Symphony in B minor, 'Hamburg'
Sir Harrison Birtwistle: Endless Parade
Honegger: Pastorale d'été
Sir Peter Maxwell Davies: Sinfonia
Sibelius: Rakastava
Håkan Hardenberger (Trumpet)
Lapland Chamber Orchestra
John Storgårds (Conductor)
John Storgårds directs his Lapland Chamber Orchestra - the most northerly professional orchestra in the EU - making its Proms debut.
Contemporary music forms a key role in the ensemble's work, and here the group celebrates the 80th birthdays of two major British composers - Sir Harrison Birtwistle and Sir Peter Maxwell Davies. Swedish trumpeter Håkan Hardenberger is the soloist in Birtwistle's concerto Endless Parade, whose dark, maze-like landscape is matched by the languorous vistas of Honegger.
The anniversary celebrations of CPE Bach continue with the spiky, brooding textures of his Symphony in B minor.
Prom Saturday Matinee 2 repeat, Wednesday 20th August 1400-1530.
Donald Macleod commemorates the 50th anniversary of Finnish composer Sibelius's death.