Main content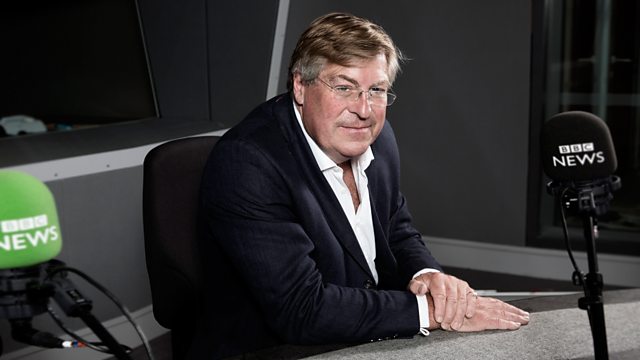 Church leaders support Iraqi Christians, Ebola crisis, Theology of Star Wars
Sunday morning religious news and current affairs programme, discussing Church leaders and their support for Iraqi Christians, plus the ebola crisis and the theology of Star Wars.
Last week on Sunday the Bishop of Manchester called on the Government to give refuge to Iraqi Christians. This week, as the situation for Christians and other religious minorities worsens, Cardinal Vincent Nicholls and the Archbishop of Canterbury add their voices to that plea.
Monsignor Nizar Semaan, Chaplain of the Syrian Catholic Community in the UK updates William about the situation as it unfolds in Iraq.
Bishop Patrick Daniel Koroma of Kemema says the church in Sierra Leone is playing a vital role in helping people understand ebola and raise awareness about the virus.
After Canon Jeremy Pemberton became the first member of the clergy to marry his same sex partner the offer of an NHS job as a hospital chaplain was withdrawn. Bob Walker reports on the case and William asks Jeremy Pemberton if he will launch a legal challenge against the Church of England.
David Willey has details of Pope Francis' forthcoming visit to South Korea.
The former Archbishop of Canterbury, Dr Rowan Williams, presents his second report from South Sudan. He describes the humanitarian effort that is underway amidst concerns that 4 million people could soon be affected by famine.
Even after all these years, the news of a new Star Wars film can cause a flutter among film-goers. David Wilkinson, the author of The Power of the Force: the Spirituality of Star Wars, tells William about the theology that permeates the movies.
Producers:
David Cook
Zaffar Iqbal
Editor: Christine Morgan
Contributors:
Archbishop of Canterbury, Rt Revd Justin Welby
Cardinal Vincent Nicholls
Monsignor Nizar Semaan, Chaplain of the Syrian Catholic Community in the UK
Bishop Patrick Daniel Koroma of Kemema
Dr Rowan Williams
Canon Jeremy Pemberton
David Wilkinson.