Main content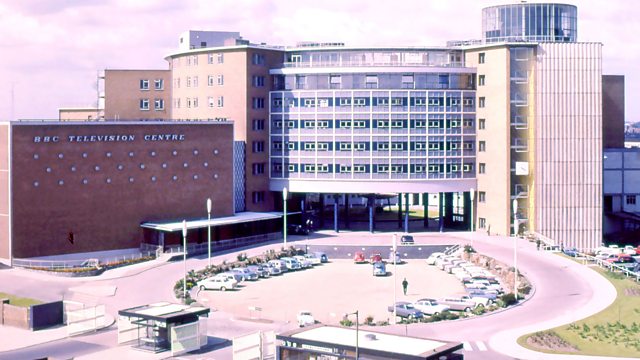 The BBC Tour
Made for 4 Extra. The BBC buildings are brought alive by Nick Baker as he tours through the archives from 1922 to 2014. From August 2014.
Savoy Hill, Broadcasting House, Lime Grove, TV Centre, Maida Vale and Bush House are just some of the iconic BBC buildings brought alive by Nick Baker in this fascinating tour of the archives from 1922 to the present.
After the Queen opened the new extension to London Broadcasting House in 2013, regular guided public tours have taken place. Sculptor Eric Gill's statue of Prospero and Ariel over the 1932 art deco front entrance sparked controversy over part of the latter's anatomy. BBC buildings have made news ever since.
The BBC's first home in Savoy Hill was described by DG Lord Reith as a miserable sort of place, but for ten years it broadcast a variety of talks and even some agonisingly slow Wimbledon commentaries.
Lime Grove in Shepherd's Bush was bought by the BBC in 1949 to temporarily house its fledgling TV service, but it remained in use for 42 years. Ludovic Kennedy shares its history.
TV Centre is recalled by perhaps the most celebrity vox pop ever assembled. BBC music studio, Maida Vale, is visited by Cerys Matthews. Terry Waite returns to Bush House, former home to BBC World Service which sustained him during his Lebanon captivity.
Members of the public experience the BBC Broadcasting House tour (discontinued in 2016) and BBC Head of History Robert Seatter shares all the facts.
Produced by Merilyn Harris. Made for BBC Radio 4 Extra by Testbed.