Main content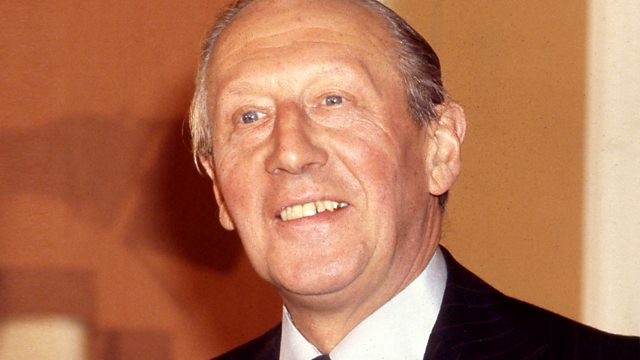 Chapman Pincher, Mike Smith, Lettice Curtis, Karl Albrecht, Kenny Ireland
Matthew Bannister on journalist Chapman Pincher, Aldi supermarket co-founder Karl Albrecht, radio and TV presenter Mike Smith, pilot Lettice Curtis, actor/director Kenny Ireland.
Matthew Bannister on
The journalist and author Chapman Pincher who specialised in revealing inside information about the British secret services.
Karl Albrecht the reclusive German businessman who, with his brother, founded the cut price supermarket chain Aldi and became a multi billionaire.
Mike Smith the Radio 1 breakfast show presenter who went on to a successful career on TV.
Lettice Curtis the fearless woman pilot who played a key role in the wartime Air Transport Auxiliary.
And the actor and director Kenny Ireland, known to TV viewers for playing a swinger in the comedy series Benidorm, but also a former artistic director of the Royal Lyceum Theatre in Edinburgh.
Chapman Pincher (pictured)
Matthew spoke to his son, Michael Chapman Pincher.
Born 29 March 1914, died 5 August 2014 aged 100.
Karl Albrecht
Matthew spoke to Dieter Brandes, who worked for Aldi in the seventies, and to Mathias Mueller von Blumencron.
Born 20 February 1920; died 16 July 2014 aged 94.
Mike Smith
Matthew spoke with friends and colleagues, former R1 DJ Mike Reid, and Tim Blackmore, former Head of Programmes at Capital Radio.
Born 23 April 1955, died 1 August 2014  at 59 years of age.
Lettice Curtis
Matthew spoke to Ian Reed, director of the Yorkshire Air Museum of which Lettice Curtis was a patron.
Born 1 February 1915, died 21 July 2014 at the age of 99.
Kenny Ireland
Matthew spoke to his friend, the actor Bill Paterson and to theatre critic Mark Brown.
Born 7 August 1945, died 31 July 2014, aged 68.