Main content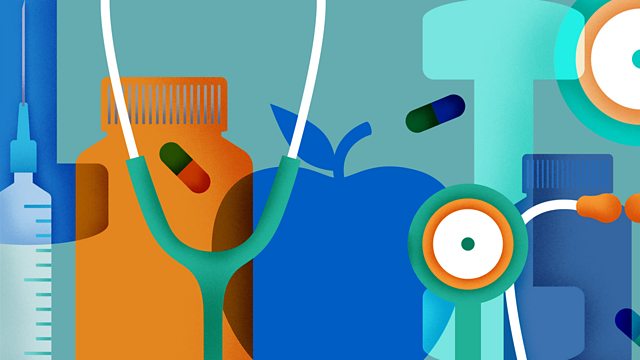 HIV and MS; Black skin and cancer; Iron overload; Losing your sense of smell
Dr Mark Porter goes on a weekly quest to demystify health issues. He finds out why HIV might protect against MS, and what it means for possible future treatments.
Dr Mark Porter finds out about the latest research investigating why people with HIV very rarely get multiple sclerosis. What does it mean for the cause of MS and possible future treatments? Also in the programme how much is black skin at reduced risk of skin cancer from exposure to the sun? Why iron overload can often go undiagnosed and the training for the nose that can help recover a lost sense of smell.
Last on
Inside Health - Programme Transcript 05 August 2014
Downloaded from www.bbc.co.uk/radio4
THE ATTACHED TRANSCRIPT WAS TYPED FROM A RECORDING AND NOT COPIED FROM AN ORIGINAL SCRIPT.  BECAUSE OF THE RISK OF MISHEARING AND THE DIFFICULTY IN SOME CASES OF IDENTIFYING INDIVIDUAL SPEAKERS, THE BBC CANNOT VOUCH FOR ITS COMPLETE ACCURACY.
INSIDE HEALTH  Programme 6.
TX: 05.08.14  2100-2130
PRESENTER:  MARK PORTER
PRODUCER:  PAMELA RUTHERFORD
Porter
What do Vikings, bloodletting and iron fists have in common? Don't worry if nothing springs to mind – the medical condition linking them all tends to catch out most doctors too.
Dooley
The mean delay to diagnosis from the beginning of potentially related symptoms the condition is seven, eight years and that's a problem and very irritating, very uncomfortable clearly for patients.
Porter
All will be revealed later in the programme.  Along with the answer to a listener's question about the impact of sunlight on black skin. Do people of African Caribbean descent need to use sunscreen?
And losing your sense of smell – reporter Pam Rutherford visits a specialist clinic to learn more about physiotherapy for the nose.
But first multiple sclerosis, and new research that could lead to the first ever treatment aimed at the cause of MS – treatment based on antiviral therapy currently used in HIV/Aids.
Neurologist Professor Julian Gold, from the Prince of Wales Hospital in Sydney, led the study.
Gold
The story starts about four years ago when I realised that after almost 30 years of looking after patients with HIV and Aids I'd never seen anybody with multiple sclerosis.  And we went back through our medical records and we found one patient, a young man who was diagnosed with multiple sclerosis – oh well over 15 years ago who a year or so after he was diagnosed with MS he became infected with HIV.  We started him on common HIV drugs and really to our surprise his MS symptoms stopped and in fact over the last 13 or 14 years he's had no recurrence of his multiple sclerosis at all.  So we investigated what is probably the largest and perhaps best medical database in the world and that is the NHS database, on all 55 million people in the United Kingdom from 1999 to 2011.  And what we found basically is that if you have HIV your risk of getting multiple sclerosis or progressing with multiple sclerosis is reduced by between 60 and 80%.  And this is really an overwhelming finding.  There are two possible explanations.  One it has something to do with the HIV itself or it may actually be the treatment we were using for HIV and maybe coincidentally it's actually controlling multiple sclerosis.
Porter
But if it's something to do with the treatment that suggests that MS may be something to do with viral infection, is that a theory that's been put forward elsewhere?
Gold
Well it is and in fact it's a long term theory and over the last century and more there have been many, many studies suggesting that MS may be caused or triggered by a virus.  Now none of these viruses have proven to either cause or trigger MS but there is actually another theory of viruses which may be more closely associated with multiple sclerosis.  What they found when they mapped the human genome was that in fact 9% of our genes have been in fact derived from viral DNA, viruses that have infected our evolutionary ancestors and have been incorporated progressively into our DNA.  Now the question is what do these viruses that are part of our genes actually do, do they do nothing or can perhaps something turn them on?  Now what we know with multiple sclerosis is that if you have Vitamin D deficiency or if you've been infected with a herpes virus called Epstein Barr virus which causes glandular fever you're more likely to get multiple sclerosis.  Now what we also know is that these factors, like being infected with this particular herpes virus, actually up-regulate or may turn on these viruses that are part of our genes.  Now these viruses are called retroviruses and they come from the same very broad family of viruses that HIV comes from.  And what may be happening is that because we're treating this retrovirus with these wonderful drugs these drugs may in fact also be treating another retrovirus that causes multiple sclerosis.
Porter
So it's early days but what might the implications be for the way that we treat people with MS?
Gold
Well at the moment the treatments for MS are aimed really almost solely at damping down the progression of MS.  None of the treatments at the moment are really aimed at the possible causes for MS.  What we're doing at the moment is a clinical trial and we're looking at a drug which we use for HIV, a drug called Raltegravir, and we're testing that drug in volunteer patients that have got active multiple sclerosis.
Porter
How long will it be before you get the results of that trial?
Gold
Well we've already enrolled all of the patients in the trial and the last patient will finish at the end of this year, we then have to analyse the results, so really in the first part of next year we should start to get some preliminary idea of whether the drug is effective or really whether we may even be on the right track.
Porter
How excited are you by the research that you're doing, the possibility that we might be able to treat this with an antiretroviral drug?
Gold
If that turned out to be the case it would be quite extraordinary.
Porter
Professor Julian Gold.  And his research is published in the latest edition of the British Medical Journal.
Inside Health's Margaret McCartney has been listening to that in our Glasgow studio. Margaret, although there's many a slip twixt cup and lip, if Prof Gold's theory holds true, it won't be the first time that a keen eye has spotted an association that has led to a medical breakthrough.
McCartney
Absolutely and on the one hand we want to urge caution because we want to get better research that can be more certain at what's going on here but on the other hand there's a long, long history of medical researchers, scientists, and even lay people noticing that something funny has happened.  Just looking at data with a fresh eye and saying well here's something that we didn't quite expect and that in turn has led to other experiments or tests that are better able to work out whether this observation means something or whether it's just a red herring.
Porter
Give us some examples.
McCartney
A good example that people might have heard of is the case of Dr Semmelweis, he's a doctor who worked in the 1800s in Hungary and he noticed that babies who'd been delivered by doctors had a death rate that was much higher than if that baby had been delivered by a midwife and he wondered what the difference was.   And he realised that the doctors doing the deliveries had come from dissecting dead bodies and he wondered if perhaps there might be something on their hands that was responsible for changing the death rate.  And he set up an experiment to find out whether telling these doctors to wash their hands would make a difference and it did, it made a dramatic difference.  And it was even a bigger difference when he thought well why not wash the surgical instruments, the tools that we use, again and he managed to get the death rate down to 1%.  Again that was another observation that led to a clinical trial that was much more able to detect what the intervention was that would improve things for these women.  Observations are incredibly important in medicine because if you don't look for unexpected things as well as for expected things you're going to miss things that actually might make a difference.
Porter
Those are two quite old examples, is it still going on today, I mean we've heard the story about HIV and MS, I mean can you give another example from…
McCartney
Absolutely, so in much more recent times in Australia there was Robin Warren and Barry Marshal who were interested in why some people got stomach ulcers and why other people didn't.  And under the microscope they noticed small little curve things in the biopsies from tissue that had been taken from people with stomach ulcers and they went on and discovered that actually these were the bugs that we now know as Helicobacter pylori and because of them people no longer are subjected to enormous operations to get rid of stomach ulcers, we can use antibiotics instead to clear this infection.  And that's really been a revolution because when I was at medical school I was taught that gastric ulcers were caused by too much stress and too much acid in the stomach and we realise actually now we now they're caused in the main by a bacteria.
Porter
Well let's hope Prof Gold's research proves as fruitful. Thank you very much Margaret.
Now it may not be as hot this week as it has been, but the sun is still very much on the mind of this Inside Health listener.
Springer
My name's Janet Springer.  I am a black lady with dark brown skin and I was wondering what kind of sun protection, if any, I may need or if my skin gives me adequate protection against the sun because I don't use any protection at the moment?
Porter
A question we put to Dr Ophelia Dadzie, a consultant dermatologist and founder of the organisation London Ethnic Skin.
Dadzie
Really when you think about black skin it is really a social construct as opposed to something which is a biological definition.  And the reason I say this is that really when you look at black skin it encompasses people of different geographic ancestral origin.  In this country we are really talking about people of African descent and also people of Caribbean descent.  But increasingly we have to recognise that we have intermixing of populations, so we are also talking about people of at mixed geographic ancestral origin.  So this is a really a very diverse group just from a genetic perspective but also even from a skin colour perspective.  So it is very hard to generalise but we do unfortunately because we really don't have any specific measurement of degree of pigmentation, so we do talk in broad generalisation.
Porter
So it's difficult to generalise, but that is exactly what we're going to try and do now.  First of all, the pigmentation itself, melanin, what sort of level of protection does that offer, can we compare natural protection from having black skin compared to the sort of protection I would get from wearing a sunscreen?
Dadzie
So the sort of studies which have been done have suggested – obviously it depends on the degree of pigmentation but you can have inherent sun protection factor anywhere from maybe factor 5-13, just by having a very darkly pigmented skin type.
Porter
Does that translate into added protection against the sort of skin conditions that we see are caused by the sun?
Dadzie
So by the fact that you have inherent protection in terms of the melanin it generally means that your risk for skin cancers is much lower.  On the other hand because you have higher levels of melanin it does mean that if you injure your skin you're much more predisposed to healing by forming more melanin, so we tend to get more pigmentary problems in people who have dark skin.  So if you have acne, for instance, I find that most of my dark skinned patients of African origin will present with dark marks, that is the main problem as opposed to the red spots of acne.
Porter
In terms of the most serious form of skin cancer – malignant melanoma – what sort of difference is there in the rates between white people and those with darker skins?
Dadzie
So looking at the data if you consider malignant melanoma for instance in white males compared to black males you're about a tenth less.
Porter
So it's 10 times more common in white people effectively men?
Dadzie
Yes, yes absolutely.
Porter
It's difficult to generalise but Janet says she's a black lady with dark brown skin, it's quite dark skin, now let's assume that she's going on holiday to the South of France for a couple of weeks, what should she be doing in terms of using sunscreen?  I mean conventional wisdom has it that she might not need sunscreen.
Dadzie
I'm very much of the opinion that there is no one size fits all advice in this setting.  If she has dark brown skin, as she describes, then I would expect her - that she probably will not need sunscreen.  However, if she was to go out and found that she quite sensitive in the sun I think the first thing would be actually to modify her behaviour and seek the shade, for instance, and limit how much time she's exposing herself in the sun.  I think that would be the first step before considering using sunscreens because again I would say that sunscreens haven't really been tested on those with darkly pigmented skin and I think this is a very important take home message that people need to realise, it's mostly been on people with fair skin – Eurasian population.  So you cannot necessarily extrapolate the fact that an SPF15 will be the same equivalent on those with darker skin.
Porter
And even the natural protection that having dark skin may offer, I mean it only goes up let's assume SPF10, 13 something like that, so it's not the equivalent of wearing a full sun block.
Dadzie
Yes you're absolutely right.  And this is why I think one also needs to look at your behaviour in the sun as well, I think that's the key factor.  Try and seek the shade if you need to and don't prolong your exposure to the sun.
Porter
Consultant dermatologist Dr Ophelia Dadzie.
Another listener e-mailed insidehealth@bbc.co.uk to ask about hemochromatosis, a condition caused by iron overload, and one that is all too easily missed by both patient and doctor. Yet close to half a million people in the UK could be affected to some degree. Might you be one of them?
Tim Cox is Professor of Medicine at the University of Cambridge.
Cox
Hemochromatosis, first given that name by a German in the 19th Century, does have a strong genetic predisposition with a gene that you need two doses of to get the condition which is at a very high frequency in Northern Europe and is believed to owe its origin to the Viking invasion of Northern Europe and is a kind of European disease.  It's most frequent, in fact, in Ireland, about one in a hundred people, that's a very high frequency indeed.  But it's comparable in other parts of America and Australia and New Zealand and other parts of the world.  The nature of it is the excess accumulation of iron in the body, causing injury to many tissues and iron has very special properties.  We need it, we fastidiously conserve it normally and only absorb from the diet exactly what we need, if we can get it from the diet.  In excess, however, for the very reason that it's essential, it is toxic and when it accumulates too much then it causes injury by reacting with oxygen and in so doing damaging particularly the liver, the endocrine system, occasionally the heart , also the joints – the small joints of the hand in particular.  And the endocrine system, by that I mean it damages the pancreas causing diabetes and may affect the pituitary gland, the conductor of the endocrine orchestra if you will, and particularly affects in the early stages the gonadal system, so the hormones that drive the gonads, the testes and the ovary, those hormones can be deficient.  An almost universal symptom is of fatigue, tiredness.  And they develop pigmentation of the skin and the classical cases were called "bronzed diabetes", that is an effect of iron on the skin.
Purver
My name is Philip Purver and I was diagnosed with hemochromatosis in 2002.  I first noticed there was a problem where I noticed there was some tanning on my skin where pigmentation of my legs actually went brown.  And we'd been on holiday in France in 2002 and I was fit, I was doing a lot of sport, I felt very active but I just came back and my wife turned round and said you always seem tired at the moment.  And I thought, something's not quite right.  So I went down and saw my local GP, explained the situation and he had a patient a few weeks before who he'd diagnosed with hemochromatosis and as I was describing my symptoms he said –mm let me just check something here.  And he took some blood tests and a week later I went back and he sat down and said – yeah we've got a slight problem here.
Porter
Had you ever heard of hemochromatosis?
Purver
Never.
Porter
Looking back now with the benefit of hindsight how long do you think this had been causing you problems for?
Purver
Do you know I'm not sure, I think if you spoke to some of my friends they would say from university – Phil's always tired.  But I'm just so grateful to my local GP because my understanding is normally one doesn't test for hemochromatosis.
Porter
Well you have to do a specific test to find it and if you don't think of that…
Purver
So I'm very grateful to him.
Porter
And to the patient who went before you presumably.
Purver
Yes exactly.
Cox
The classic history is, I'm afraid, a rather difficult one for doctors usually to put together.  Many of us are tired, it's a bit of a heart sink complaint, I have to say.  If you ask one hundred medical students who put up their hands if they can get their hands up you might just about see 200 hands to say who is tired today.  All these aspects, sometimes the heart disease with an irregular rhythm, the liver, the pigmentation, the diabetes, the fatigue – these are not put together really and they don't immediately jump out, as it were, of the page and make sense in a rushed clinical consultation.
Dooley
The real push is really for earlier diagnosis.
Porter
Dr James Dooley is a consultant liver specialist at the Royal Free Hospital in London.
Dooley
The mean delay to diagnosis from the beginning of potentially related symptoms the condition is seven, eight years and that's a problem and very irritating, very uncomfortable clearly for patients who feel they've been not recognised earlier or missed you might say.  But there is classically a delay until it's picked up.  The way it comes and very often the iron tests are done looking for deficiency because it's tiredness patients have, and then it's a surprise generally when it comes back high.  Left without being recognised over years silently patients can just develop cirrhosis or other features later on, joint problems, particularly it's the knuckles get affected, and there's a typical one in the severe patients where it's called an iron fist because the patient cannot form a fist.
Porter
Once you make the diagnosis how do you manage it?
Dooley
In the vast majority of patients it's removing iron by taking blood from them.
Cox
The really great thing about this condition is that in the early stages at least it's intensely treatable, we do know that.  It's one of the last indications to venesect or do phlebotomy, it's almost medieval to drain blood from the forearm there, at the elbow, one pint every week or two for sometimes months or years, a couple of years in some cases, where the iron excess is very high.  It is a little primitive but it's very effective and hugely health improving.
Purver
When I had my results in November 2002 I was immediately asked to go down to one of the units to go and have a blood let.  I had about 34 blood lets within 40 weeks to reduce my level.  During the first few weeks because they were draining the blood from me each week I actually found I was very, very tired from it.  But once we were through that and the iron level was down to the level that we'd set as an agreed target I just felt fantastic, I had so much more energy, I'd felt like I hadn't felt in years.  And my wife commented, she said it's lovely to have Phil back again.
Porter
A happy Phil Purver. And you will find more information on our website, just search for Inside Health and hemochromatosis and it should take you straight to where you need to go assuming you can spell hemochromatosis.
Now, chances are that you will have noticed a change in your sense of smell whenever you get a nasty cold. But imagine if the loss was permanent.  Queen Elizabeth Hospital Birmingham hosts one of a handful of specialist taste and smell clinics currently up and running in the NHS.  We sent Pamela Rutherford to investigate.
Actuality
So we've got a little flexible telescope, we're going to have a look inside your nose okay?
Right okay.
Just breathe gently through your nose for me.  So we're looking for anything that might stop airflow up to where the receptor tissues at the top of the nose, so it might something structural causing it.  All over, have you got your tissue still?
Rutherford
Patient Barry being investigated for his loss of sense of smell by consultant ear, nose and throat surgeon Lisha McClelland.  Barry lost his sense of smell over a year ago after a bad bout of flu.  I asked Lisha what sorts of other things can go wrong.
McClelland
The sense of smell is perceived at the top of the nose from the little sensory fibres which pass then through the bony skull base and then a larger tract that then pass to the brain to get the smells identified.  So anything that disrupts that pathway can cause disorders of the sense of smell, so if there's something structural like polyps or even a deviation of the septum, the middle partition of your nose, that can block the smell going up.  If there are any growths or swellings, so sometimes we can get tumours of the skull base that can affect it.  From the injury point of view the fibres as they pass through the skull base are really very, very fine and delicate, so any jarring injury can bruise them or even sever the nerves as they pass through.  The nerves in the nose are very good at regenerating and repairing themselves, so there's always a possibility that over time things may improve if they haven't been completely severed.  And what we aim to do I suppose is give it the best possible opportunity for the nerves to repair and for patients to get back a functional sense of smell.
Rutherford
And for Barry the verdict is – his dose of flu is the most likely reason for losing his sense of smell. 
McClelland
Looking inside your nose there's no obvious problems that would cause the air inside your nose not to be passing up to where the smell receptor tissues are – so there's no polyps or masses or anything worrying inside there.   Now from what you've told me, having had a nasty cold that started it all off, it's most likely that you've had a virus that's attacked the nerve that transfers smell from the nose to the brain.
Rutherford
And one of the solutions Lisha offers at the clinic is a method devised by a Professor Hummel in Germany to rehabilitate the sense of smell.
McClelland
One of the things I encourage patients to do is something called smell training which is a way of improving the way the nerves and brain function to identify and perceive odours.  So I ask patients to use four essential oils – rose, clove, eucalyptus and lemon – and to put them on a cotton pad and to spend just 10 seconds sniffing each one individually.  The smell training is done twice a day over a 12 week period.
Rutherford
And the technique is used for people like Barry who've lost their sense of smell but also for those with other rarer conditions like hallucinating smells.  Lynne came to see Lisha because of an intrusive smell of petrol.
Lynne
At first I thought I was going absolutely raving mad when it first started because I kept smelling petrol, I kept saying to people can you smell it and they'd go what, petrol.  They couldn't smell it and then it sort of got worse and worse and worse and it just comes out of the blue. 
McClelland
How often are you aware of it?
Lynne
In the last two months I think I've had probably about two episodes and they can come and they can go as quick as they've come or they could last a couple of days.
McClelland
Okay, sometimes the brain can make wrong connections so you smell something and instead of getting a nice rose smell you get petrol smell.  So we need to work out how we can train your brain to make the right connections again. 
McClelland
Professor Hummel did the original research and around a third of patients in his group had improvements in their sense of smell over that smell training period.
Rutherford
And how do you think it works, is it sort of like a physiotherapy but for your muscles of smell, I mean obviously there are no muscles but what's the thinking?
McClelland
It's the same kind of idea isn't it, it's like going to the gym that if you only go twice a year you're not going to build up any muscle, so it's practising every day trying to encourage the nerves to perceive the odours they're smelling, to identify them and to be able to do that quickly and efficiently.
Rutherford
And is there a specific part of the brain responsible for smell?
McClelland
There are but it's not a single part on its own, it's not working in isolation.  So a lot of what I try to get patients to concentrate is how we lock away the memories of smell.  So if you think about a smell, sometimes it could be stimulated by seeing it or by touching or tasting or reading a word and those smells are locked away in your long term memory.  So what I try to get patients to do is be holistic in their smell training, to try and access as much of that information as possible just to add a little bit of depth and hopefully make life a little bit more enjoyable.
Rutherford
Now you talked in that consultation about people experiencing the flashes of smell memory, how does that work as part of this training?
McClelland
I suppose it's kind of the déjà vu, you've probably have experienced it yourself, that sense that you've seen something before or smelt something before and so it's coming from your smell memory most likely and what I'm trying to do is get patients to concentrate on it and actually physically try and evoke that and if you can do it at will then hopefully you could do it for everyday items, such as your coffee at breakfast time or your shampoo when you go to wash your hair.  We have patients who have absolutely no sense of smell on testing who get flashes of smell memory.  Now we can't physically test them at the time they're having it but assuming that nothing has changed and that their sense of smell hasn't suddenly returned I think it's probably smell memory that they're getting, just that little déjà vu.
Rutherford
Is losing your sense of smell ever reversible completely or is it degrees for different people?
McClelland
There's no hard and fast rule, some people lose their sense of smell with a cold and it's back within a week or 10 days, some people lose their sense of smell and it never returns.  I think personally the hardest part of my job is trying to counsel patients that it's an unpredictable illness and that it could come back even years after it's disappeared and to not give up hope, that we're still looking at different ways of treating it and things will come in the future that may possibly improve the situation for them.
Porter
Lisha McClelland talking to Pamela Rutherford.
Just time to tell about next week when we will be starting a three part Inside Health investigation into how conflicts of interests influence healthcare – from the murky world of political lobbying, to doctors who moonlight for the pharmaceutical industry. Who is really paying the piper? Join us next week to find out.
Broadcasts