Main content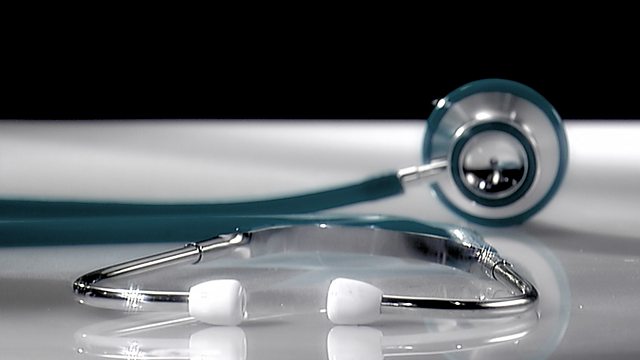 Four individuals discuss the part languages and words play in their working lives.
Listening is about more than hearing as we discover from people who 'listen for a living'. In the first of three fascinating programmes we meet four individuals who all listen to languages and words. Mark Turin is an anthropologist whose work includes the documentation of oral languages. "It's very hard to make sense of a language which you've never heard before if you don't see it written down and don't know where the word breaks are." explains Mark. There are about 7000 languages spoken on earth today and some estimates suggest that 2 languages become extinct every month, so when Mark visited Nepal to study Thangmi; an oral language for which there was no written documentation, he had to really learn to listen to understand words and meaning. Carine Kennedy had to learn a foreign language when at the age of 5 she went to school in England, having been brought up in a French-speaking family. Today she is a Conference Interpreter working in both French and Italian. She describes interpreting as "listening but also understanding what the person is saying. You're almost one step ahead of them". For Baroness Helena Kennedy QC listening "is the activity of hearing combined with the search for meaning or hidden meaning", and in court she "listens hard to what might be beyond what is being said" and describes herself as having "quite good antennae for this". Like Helena, Mark Milton, founder of Education 4 Peace, a Swiss foundation dedicated to advocating and supporting emotional health programmes in schools and sports also traces his ability to listen back to childhood, and he fervently believes we should be teaching children how to listen because of the benefits which it can bring to society " ...its an essential value to the human being".
Last on
More episodes
Previous
You are at the first episode
Best of Natural History Radio Podcast
Helena Kennedy
Baroness Helena Kennedy Q.C. is one of Britain's most distinguished lawyers. She is a member of the House of Lords and chair of Justice – the British arm of the International Commission of Jurists.
Carine Kennedy
Carine Kennedy is a freelance Conference Interpreter. Educated at the University of Edinburgh French/Italian (1973-1977). Carine works with a number of government departments especially the Foreign and Commonwealth Office (F.C.O.). She also has assignments from law firms and has worked for arbitrations in the UK and abroad.
Mark Turin
Mark Turin is Turin is Professor of Anthropology at the University of British Columbia in Vancouver and also Chair of the First Nations, Languages Programme.
http://markturin.commons.yale.edu/
Mark Milton
Mark Milton is founder of Education 4 Peace Foundation. "The seeds for sustainable peace amongst human beings are in our children's education".
Broadcasts