Main content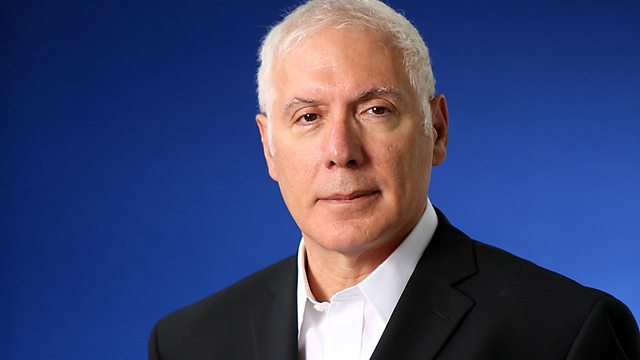 Stephen Grosz
Michael Berkeley's guest is psychoanalyst and author Stephen Grosz. His choices include Scarlatti, Aaron Copland, Brahms, Bessie Jones, Schubert, Bob Dylan and Alberta Hunter.
Stephen Grosz waited until he was 60 to publish his first book, 'The Examined Life'. It was a huge overnight success - a bestseller here in Britain and translated into more than 20 languages across the world. It's a distillation of the lifetime he has spent as a psychoanalyst, tens of thousands of hours listening to people in hospitals, forensic clinics and in private practice. It reads like a collection of short stories, full of vignettes of memorable characters: the man who faked his own death, the pathological liar, the lovesick middle-aged woman who meets a man at a party - and turns up at his house the next week with a removals van to move in with him.
In Private Passions, in conversation with Michael Berkeley, Stephen Grosz tells his own story: his childhood in Chicago, the son of immigrants who ran a grocery store; student days in radical Berkeley; and now, settled in Britain, how he's facing the challenges of fatherhood and ageing. Music has played an important part right from the beginning, and Grosz admits that his choice of music is very psychologically revealing.
His musical choices include Scarlatti, Aaron Copland, Brahms's 3rd Symphony, gospel singer Bessie Jones, Schubert's Piano Sonata no 20, Bob Dylan - and a hilarious Alberta Hunter song about sex, My Handy Man Ain't Handy No More.
Produced by Elizabeth Burke. A Loftus production for BBC Radio 3.
First broadcast 03/08/2014
To hear previous episodes of Private Passions, please visit http://www.bbc.co.uk/podcasts/series/r3pp/all.
Six mind-expanding music podcasts to download in 2019
Archive Unlocked: Two Decades of Private Passions