Main content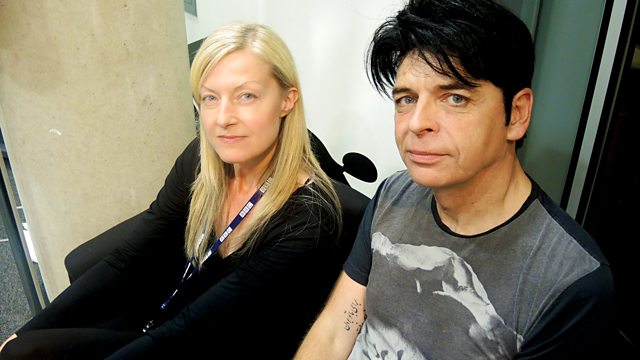 With Gary Numan
Electronic music pioneer, qualified pilot and cult hero Gary Numan joins Mary Anne to share some deep and rather dark secrets.
It's Saturday. It's sunny. Mary Anne is stuck indoors but staying positive. She'll bring you a little Electronic music pioneer. Qualified pilot. Cult hero. Please welcome ... Gary Numan.
The 'Cars' and 'Are 'Friends' Electric?' singer shares some deep and rather dark secrets with Mary Anne. He talks about expulsion from school, early visits to the child psychologist, the horrors of fame, and the spirituality in his music. This is Gary as you have never heard him before.
Born Gary Anthony James Webb in 1958, Numan experienced massive, unexpected, early success with Tubeway Army, achieving three number one albums and a number one single. Since then Gary has consistently released challenging, evolving, fantastic music. His relationship with the press has been difficult at times, and he has also struggled with Asperger's throughout his career.
His latest album, Splinter (Songs From A Broken Mind) is about his diagnosis with depression in 2008.
Music Played
Sunriser

Key Of Life

Gary Numan: Childhood

Key Of Life

Gary Numan: Tubeway Army Early Days & Synths

Key Of Life

Gary Numan: Cooking, Art and Dancing