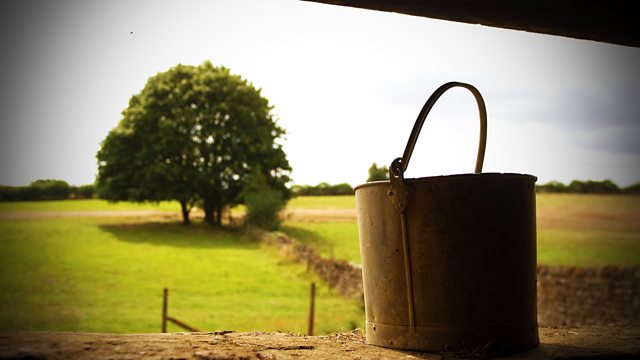 01/08/2014
Neil's worried about Mike, who still has a bad back and is looking rough. Vicky's also suffering with Bethany, who's depriving them of sleep. They also discuss Hayley and Roy. Loxfest seems to be getting to Roy, and it's affecting their relationship.
Susan wants to find out why she hasn't been invited to Jennifer's kitchen party, but doesn't want to appear desperate. She contemplates going round to see Jennifer on the pretence of viewing the new kitchen. The answer (the invitation) actually lies forgotten in Ed's pocket. When the overalls come out of the wash, no-one realises the significance of the washed-out wad of paper.
As he inspects the damage, Charlie's livid with Adam that Ed was allowed to drive the combine. They've lost crucial time. Mortified Ed confides in Emma that he should have been more careful. Adam probably won't give him more tractor work. And if word gets around, no one will employ him.
Charlie points out that Adam's lack of judgement may have blighted Home Farm's chances of retaining the Estate arable contract. Stung Adam asks if that's some kind of threat. But Charlie doesn't make threats - take it as a promise.
Last on
Credits
| Role | Contributor |
| --- | --- |
| Writer | Keri Davies |
| Director | Peter Leslie Wild |
| Editor | Sean O'Connor |
| Jill Archer | Patricia Greene |
| David Archer | Tim Bentinck |
| Ruth Archer | Felicity Finch |
| Jolene Archer | Buffy Davis |
| Jennifer Aldridge | Angela Piper |
| Lilian Bellamy | Sunny Ormonde |
| Neil Carter | Brian Hewlett |
| Susan Carter | Charlotte Martin |
| Alice Carter | Hollie Chapman |
| Nic Grundy | Becky Wright |
| Emma Grundy | Emerald O'Hanrahan |
| Ed Grundy | Barry Farrimond |
| Shula Hebden Lloyd | Judy Bennett |
| Adam Macy | Andrew Wincott |
| Elizabeth Pargetter | Alison Dowling |
| Fallon Rogers | Joanna Van Kampen |
| Lynda Snell | Carole Boyd |
| Mike Tucker | Terry Molloy |
| Roy Tucker | Ian Pepperell |
| Hayley Tucker | Lorraine Coady |
| Charlie Thompson | Felix Scott |
| Harrison Burns | James Cartwright |
| Mr Stevens | Paul Thornley |