Main content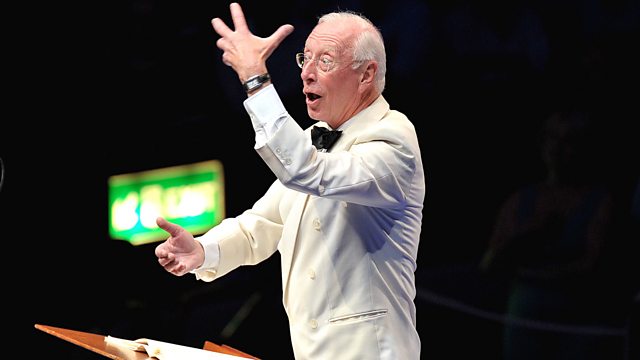 Live from the Royal Albert Hall, London, Sara Mohr-Pietsch presents a rare performance of three of Rameau's sacred motets, with Les Arts Florissants directed by William Christie.
Live from the Royal Albert Hall, London
Presented by Sara Mohr-Pietsch
Remembered today as the composer of some of the most glorious operas of the entire Baroque period, it's easy to forget that two thirds of Jean-Philippe Rameau's musical career was spent as a composer not for the stage but for the church. In this late-night Prom, William Christie - the American conductor who has made the music of 18th-century France his life's work - directs three of Rameau's large-scale sacred motets. These rarely-heard pieces, accompanied by orchestra, are infused with all the characteristics of the French baroque repertoire - elegance, wit, sophistication and charm.
Rameau: Deus noster refugium
Rameau: Quam dilecta tabernacula
Rameau: In convertendo Dominus
Rachel Redmond (soprano)
Katherine Watson (soprano)
Reinoud Van Mechelen (high tenor)
Cyril Auvity (tenor)
Marc Mauillon (baritone)
Cyril Costanzo (bass)
Les Arts Florissants
William Christie (conductor)
This Prom will be repeated on Wednesday 6th August at 2pm.