Main content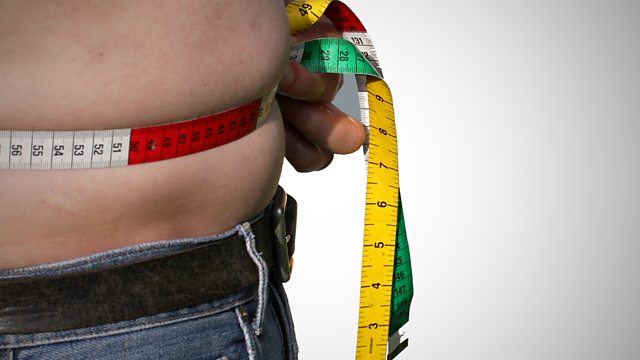 Diabetes: A Surgical Solution?
Should doctors be more willing to offer weight loss surgery to diabetic patients? Adrian Goldberg reports.
Around 700 people are diagnosed with diabetes in Britain every day, and the condition accounts for around 10 per cent of the NHS budget - but is enough being done to combat the effects of the disease?
The National Institute of Clinical Excellence - NICE - is the body which provides guidance and advice to the NHS. It recently published new draft guidelines which proposed increasing access to weight-loss surgery to a wider range of patients diagnosed with type 2 diabetes.
This announcement was met with fierce criticism, especially from the tabloid press, which declared such treatment as undeserved: fat people should just stop eating instead of using up valuable resources to pay for vanity operations.
But some experts say bariatric surgery is the most important development in the history of diabetes treatment and its effectiveness can lead to full remission of type 2 diabetes. In turn, this could end up saving the NHS millions of pounds as patients are weaned off costly drugs, and are less likely to develop complications such as blindness or kidney failure.
But is this really a long-term solution? Or do we need to think more radically about how to educate the public about healthy living to really reduce the rapid rise in diabetes diagnoses?
CONTRIBUTORS INCLUDE:
Simon O'Neill - Director of Health Intelligence, Diabetes UK
Prof Roy Taylor, Professor of Medicine and Metabolism, Newcastle University
Prof Francesco Rubino, Professor of Metabolic Surgery, King's College Hospital
Prof Mark Baker, Director of the Centre for Clinical Practice, NICE
Mr Andrew Mitchell, Consultant General Surgeon, Darlington Memorial Hospital
Reporter: Adrian Goldberg
Producer: Richard Fenton-Smith.
Tom Esslemont demystifies the debate surrounding the cholesterol-lowering drugs.
Featured in...
Investigating developments within the NHS and wider healthcare system.