Main content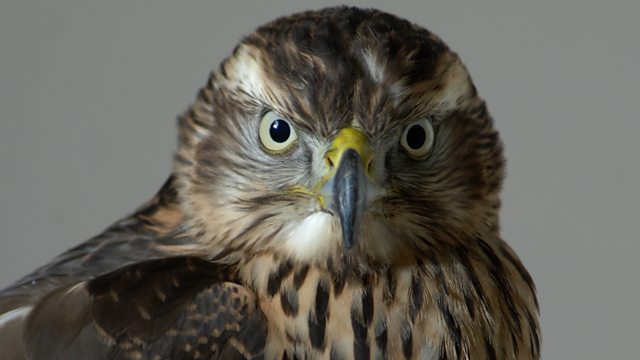 31/07/2014
Jenni Murray presents the programme that offers a female perspective on the world.
Last on
Chapters
Morning Sickness – a sign of a healthier, smarter baby?

Duration: 06:39

Queen Anne

Duration: 09:32

Parenting a disabled teen

Duration: 08:42

H is for Hawk

Duration: 08:26

Zoonation Street Dance

Duration: 08:13

Morning Sickness – a sign of a healthier, smarter baby?

Most women suffer from morning sickness at some stage during their pregnancy, and for some it lasts long beyond the morning. But if you're pregnant and struggling with nausea, new research shows that there may be a silver lining to your suffering. A new study by Canadian researchers in Toronto has found that women with symptoms of nausea and vomiting during pregnancy have fewer miscarriages and give birth to healthier, more intelligent babies than women without symptoms. They also found that women not suffering from morning sickness were between three and ten times more likely to miscarry in the first three months of pregnancy compared with women who had sickness symptoms.

Jenni is joined by pediatrician and lead author of the study Dr Gideon Koren from the Toronto Hospital for Sick Children, and consultant obstetrician at Guy and St Thomas' Hospital in London Dr Daghni Rajasingam to discuss the findings of the research.

Queen Anne

Why is Queen Anne, the last of the Stuarts, so often overlooked? A new play aims to resurrect her short but complex reign as this year marks 300 years since her death. Anne endured years of bullying from one of her closest friends, Sarah Churchill, Duchess of Marlborough. She lost her husband and all 18 of her children while under constant threat of invasion from the French and the Jacobites. Jenni will be joined by playwright, Kate Glover and historian Andrea Zuvich. 




'Queen Anne' is at Barons Court Theatre until 3rd August. 

Parenting a disabled teen

Jenny, the mother of a 10 year old with Downs Syndrome, recently shared with the programme the challenges  of being the parent of a child with a disability and the impact it has had on her life.  But how do things change as they get older?  Martha who has a 16 year old with Aspergers  shares her story.




H is for Hawk

When Helen Macdonald's father died suddenly she was plunged into terrible grief. Her escape was to channel all her energies into training her own goshawk. Helen had been flying birds since she  was a young girl, but this was the biggest challenge she had ever taken on. She bought Mabel for £800 on a Scottish quayside and brought her to home to Cambridge. What followed was a long and emotional journey in which Helen shunned the human world and immersed herself in the life of a fearsome, captivating bird. It's a story of grief, and of the deep need we all have for human connection. 




H is for Hawk by is published by Random House

Zoonation Street Dance

ZooNation literally burst onto the scene with Into The Hoods nearly a decade ago. Spotted at the Edinburgh festival, the street dance inspired production went on to become the longest running dance show in London's West End.  From there, ZooNation has expanded.  Not only is there a successful performing company and a youth group but also an expanding commercial arm with ZooNation representing young dancers for hire for advertising and music videos.  This summer the youth company is performing Groove on Down the Road, a street-dance version of the Wizard of Oz at the Southbank Centre.  Henrietta Harrison went to one of the rehearsals and spoke to the young dancers.  Kate Prince, the founder of ZooNation was inspired to devise it after hearing Sir Ken Robinson's TED talk on creativity and education.  She joins Jenni in the studio.

Credit

| Role | Contributor |
| --- | --- |
| Presenter | Jenni Murray |

Broadcast

Podcast

Women's voices and women's lives - topical conversations to inform, challenge and inspire.