Main content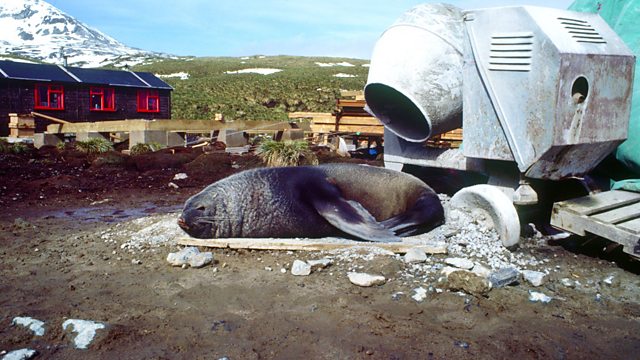 National Parks
'National park' means different things depending on where they are situated; some have more protection than others. But are they good for wildlife, or do humans usually win out?
The term National Park can be applied to different types of areas depending on where they are situated, some have more protection for wildlife than others. In the United States the traditional National Parks such as Yellowstone or Yosemite enjoy a high level of protection with many restrictions on what people can do. Contrast that with British National Parks which are working landscapes with villages, farms and even industry.
In this week's Shared Planet Monty Don looks at where wildlife fits into this complex mix of wilderness and human activity. In reality how do these much-loved protected areas work for wildlife? Beautiful scenery does not necessarily equal abundant wildlife. And in more human centred National parks, do our needs override those of animals and plants. In the Cairngorms National park plans are underway to build 15000 houses and Loch Lomond has given the go ahead for a gold mine. Join Monty Don to explore the relationship between wildlife and National Parks.
Produced by Mary Colwell.
Dr William Tweed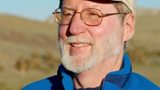 Dr William Tweed serves as Chair of the Sequoia Parks Foundation. His association with the Foundation dates back to 1993, when he assumed the role of government liaison with the organisation. He remained in that position until 2006, when he retired from the National Park Service after a career that included 28 years at Sequoia and Kings Canyon National Parks.

During that period he served the parks in a wide variety of capacities, including chief park naturalist, park planner, public affairs officer, environmental compliance officer, special projects manager for the park superintendent, concessions management officer, and district naturalist. He joined the Sequoia Parks Foundation board in 2006.

Dr Tweed is the author or co-author of a number of books including Uncertain Path: A Search for the Future of National Parks, Challenge of the Big Trees (co-authored with Lary Dilsaver), The Centennial History of Sequoia and Kings Canyon, Death Valley and the Northern Mojave (co-authored with Lauren Davis), and Sequoia and Kings Canyon: The Story Behind the Scenery.
Gordon Watson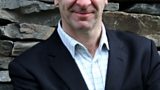 Mr Watson oversees all aspects Rural Development, Planning, Conservation and Visitor Experience for the National Park Authority. Between 1999 and 2002, Gordon worked on the establishment of Loch Lomond and The Trossachs National Park, including as a new planning authority. He has developed the NPA planning service into a highly regarded operation focussed on delivery and outcomes.It also provides the highest performing online service in Scotland. Gordon has been responsible for developing innovative approaches to planning for tourism through utilising market intelligence and partner working to attract high quality sustainable investment and development. Notable achievements have included the Carrick Resort development which has been recognised by Scottish and UK RTPI Planning Awards. More recently, has seen the securing of a £70m inward investment, Ben Arthur Resort development at the former MOD Torpedo Range in Arrochar.
Gordon has led significant initiatives to engage private businesses in improving the tourism product in the Park co-ordinating private and public investment. He has worked with the larger tourism businesses in the Park to establish a Destination Group to drive tourism activity and investment. Initiatives have included establishing a scheduled Waterbus network on Loch Lomond (now extended to Loch Katrine) and investing in new public infrastructure on busy lochside sites, long distance routes and in towns and villages. Gordon oversees a £1m plus annual capital programme and he also oversees the Park's work encouraging sensitive hydro energy projects.
Ernesto Enkerlin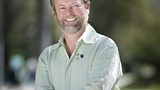 Dr Ernesto Enkerlin Hoeflich is head of IUCN's World Commission on Protected Areas. He is a prominent Mexican conservationist, environmentalist, opinion leader and researcher specialised in protected areas, ecosystem services, sustainability, biodiversity stewardship and rural development.

From 2001 to 2010, he was National Commissioner for Protected Areas of Mexico (CONANP). During his tenure, Mexico increased its protected area coverage by almost 50% with 43 new protected areas covering over eight million hectares. During that period, Mexico became a world leader in the implementation of Ramsar, World Heritage and Biological Diversity Conventions and UNESCO Biosphere Reserve Network.
Dr Enkerlin has worked as conservationist for several NGOs and co-founded Amigos de la Naturaleza and Pronatura Noreste. He has also worked as a research professor at the Center for Environmental Quality (ITESM) and as an adjunct research scientist for the Center for Environmental Research and Conservation of the Earth Institute at Columbia University. He currently leads the Natural Solutions Program at Tecnologico de Monterrey in Mexico and serves on board of several organisations.