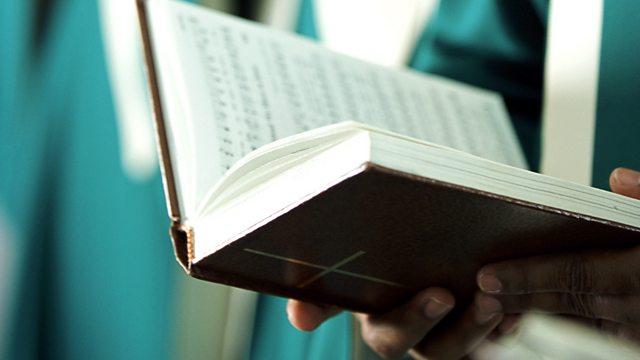 22/07/2014
A space for spiritual reflection with a bible reading, prayer and a range of Christian music.
Theme: Repentance and restoration
Led by the Rev Paul Mathole
Mary, weep not, weep no longer (Tantum Ergo)
Luke 8:1-3
Bist du bei mir (Bach)
O Christ the healer, we have come (Bow Brickhill)
With Blackburn Cathedral Choristers
Director of Music: Samuel Hudson.
Organist: Shaun Turnbull.
This morning the service comes live from Emmanuel Church Didsbury, the home of the Daily Service.
Last on