Main content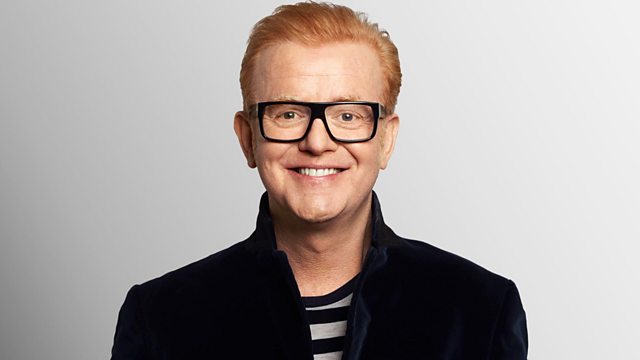 Jeremy Irons
Chris asks for listeners' desperate claims to the fame of Jeremy Irons with today's Top Tenuous.
It's plain sailing with our Kid For A Fanfare as little Lydia tells us how she went out on a boat at the Porchester Sailing Club for the very first time...
Our Mystery Guest is bird box boffin Eric Simmonds, who is crafting and creating these for our feathered friends ahead of CarFest North at the weekend...
Today's Top Tenuous is your desperate claims to the fame of the actor - Jeremy Irons...
Vassos is sporting live from the Commonwealth Games in Glasgow and Father Brian D'arcy Pauses For Thought live from Enniskillen.
Today's show is dedicated to anyone who has finally accepted they have too much junk in their trunk...
And today's show is entitled: it's not death you should fear but not living whilst you're still here.
Last on
Music Played
Katrina and the Waves

Walking On Sunshine

The Best Summer Ever (Various Artist.
Virgin.

Ward Thomas

Push for the Stride

Tom Petty and the Heartbreakers

American Girl

Israel Kamakawiwoʻole

Somewhere Over The Rainbow

Steve Winwood

Valerie

Pure Rock Ballads (Various Artists).
Polygram Tv.

The Banana Splits

The Tra La La Song (One Banana, Two Banana)

Television's Greatest Hits Vol. 5: In Living Color (Various Artists).
TVT Records.

DNA

Tom's Diner (feat. Suzanne Vega)

Best Of Suzanne Vega - Tried & True.
A&M.

Nico & Vinz

Am I Wrong

(CD Single).
Warner Bros.
1.

Cream

Strange Brew 

The Greatest Hits Of 1967 (Various).
EMI.

David Bowie

Ashes to Ashes

David Bowie - Best Of Bowie.
EMI.

Perry Como

Magic Moments

50's Number Ones Vol 1.
Old Gold.

Lloyd Cole and the Commotions

Lost Weekend

Lloyd Cole - The Collection.
Polygram Tv.

Dean Martin

&

Helen O'Connell

How D'Ya Like Your Eggs In The Morning?

Cool Couples (Various Artists).
Sanctuary.

The Lee Thompson Ska Orchestra

,

Dawn Penn

&

Sharon Shannon

Bangarang

(CD Single).
Axe Attack Recordings.
001.

Candi Staton

In The Ghetto

John Williams

Theme from Jaws

Greatest Hits 1969-1999.
Sony Classical.

Bananarama

Cruel Summer

Now 1983 - The Millennium Series.
EMI.

Sylvester

You Make Me Feel (Mighty Real)

Sylvester - The Original Hits.
Fantasy.

Patrick Hernandez

Born To Be Alive

Billboard Top Dance Hits: 1979 (Var).
Rhino.

They Might Be Giants

Birdhouse In Your Soul

Snap It Up! (Various Artists).
CBS.

Foxes

Glorious

(CD Single).
Sony Music.
001.

A Flock of Seagulls

Wishing (If I Had A Photograph Of You)

Electric Dreams (Various Artists).
Virgin.
6.

The Waterboys

The Whole of the Moon

Now 1991 - The Millennium Series.
Now.

Elbow

Real Life (Angel)

The Take Off & Landing Of Everything.
Fiction.
001.

Bob Marley & The Wailers

Iron Lion Zion
Pause For Thought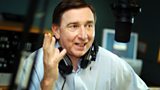 From Father Brian D'Arcy a Catholic Passionist priest:
This summer will linger long in children's memories. "We don't get summers like we used to" my generation often says. In years to come today's children will reminisce to their middle aged friends: "Remember the long, lovely sunny days of 2014?" 
Where I live, these summer evenings are pure ecstasy. Late at night I walk country lanes, enjoying scents, sights and silence. Other nights I drive a few miles to the Atlantic coast and watch in awe as hundreds of late night surfers ride the waves. There are as many thanksgiving rituals for summer bliss as there are happy people.
Last week when I was in London for PFT, I cooled down by ambling around Hyde Park at sunset. The delight on peoples' faces was like a hymn of praise. Near the tube station dozens of young visitors mounted unfamiliar bicycles with wobbles and joyful screeches as they remembered how to ride.
At the flower beds, young couples sat on benches cuddling in praise of love on a balmy summer's night. Scantily dressed dog walkers pounded the paths around the lake as their pets barked with the freedom of it all. 
Masses of people lay on the grass soaking up the atmosphere.  You see, in summer rest is not idleness. The greatest halleluiah of all is to listen to the choirs of bird-song; joyfully exult in the laughter of children; watch in perfect prayerfulness as clouds float across the blue sky. Summer is when laziness becomes not only tolerable but necessary.
On the other side of the lake, skaters zig-zagged about in rhythmic, complicated dance routines. A group of schoolchildren splashed barefoot in the water, their hearts as free as their toes.
Walking back through Oxford Street other revellers spilled onto the footpaths praising the summer with different rituals entirely. They jollied about under the influence of their more expensive spirits. Yet, as with the creator, I looked at everything "and saw that it was good". That night I rested well. "Summertime and the livin' is easy".
Broadcast