Main content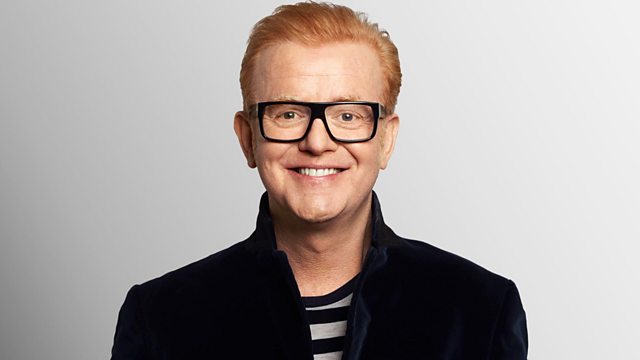 Fab At Forty: Steven Way!
Chris dedicates the show to anyone who almost bought something at the weekend but did not for one reason or another.
It's chopper chat with little Jonathan from Telford, who tells us all about his very first time in a Helicopter at RAF Shawbury's family fun day...
Vassos grabs a chat with Steven Way live from Glasgow about how he set a new personal best to finish 10th in the Commonwealth Games marathon...
Our Mystery Guest is a boss of the burgers, a sausage supremo and Chairman of the British Barbeque Society, it's Toby Shea!
And today's Top Tenuous takes us back to the brilliant Steven Way as we ask for your desperate claims to the fame of being fab at forty...
Today's show is dedicated to anyone who almost bought something at the weekend but didn't for one reason or another...
And today's show is entitled: anger is officially bad for your health - let it go!
Last on
Music Played
The Clash

Rock The Casbah

Paloma Faith

Trouble With My Baby

Huey Lewis and the News

Hip To Be Square

Greatest Hits Of The 80's (Various).
Disky.

Status Quo

Rockin' All Over The World

Whatever You Want - V.Best Of Status.
Polygram Tv.

The Magic Numbers

Love Me Like You

The Beatles

You Never Give Me Your Money

The Beatles

All My Loving

Si Cranstoun

Caught In The Moonlight

(CD Single).
EastWest.
1.

The Boomtown Rats

I Don't Like Mondays

25 Years Of Rock'NRoll: 1979 (Various Artists).
Connoisseur Collection.
15.

Diana Ross

Upside Down

And They Danced The Night Away Volume 2 CD2.
Debutante.

Marmalade

Reflections Of My Life

Hits Of ... 69 & 70 (Vol.3).
Polydor.

Naughty Boy

Home (feat. ROMANS)

Madness

Our House

Now 1983 - The Millennium Series.
EMI.

R.E.M.

Shiny Happy People

The Greatest Hits Of 1991 (Various).
Telstar.

Travis

Coming Around

(CD Single).
Independiente.

Dario G

Sunchyme

Huge Hits 1997 (Various Artists).
Global Television.

Nell Bryden

Wayfarer

(CD Single).
157 Records.
001.

Donovan

&

Jeff Beck Group

Goo Goo Barabajagal (Love Is Hot)

Gene Latter

The Old Iron Bell

Donovan

&

Jeff Beck Group

Goo Goo Barabajagal (Love Is Hot)

The Isley Brothers

Summer Breeze

The Best Summer Ever (Various Artist.
Virgin.

America

A Horse With No Name

America's Greatest Hits - History.
Warner Bros.

The Kinks

You Really Got Me

The Singles Collection.
Sanctuary.
7.

Martha and the Muffins

Echo Beach

The Best Summer Ever (Various Artist.
Virgin.

Kim Wilde

Kids In America

Fantastic 80's Disc 2 (Various Artis.
Columbia.

Eric Clapton

Call Me The Breeze

The Breeze.
Polydor.
001.

Modern Romance

Best Years Of Our Lives

The Platinum Collection.
Rhino.

Caro Emerald

That Man

(CD Single).
Dramatico.
1.
Pause for Thought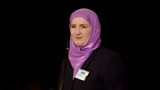 Julie Siddiqi, a leader and mentor from the British Muslim community:
As we start the Eid celebrations at the end of Ramadan it may be hard to imagine that Muslims in Britain and the world over are actually feeling sad that the month has come to an end.
With some of the longest fasting days anywhere - around 19 hours a day -many would be forgiven for thinking that it would be anything other than a celebration that we no longer have to fast in that way.
Far from it.  There is always a sense of humility on Eid but also a feeling of loss that our old friend Ramadan has gone and we have to wait a whole year for it to return again.
Eid is always such a wonderful day with family and friends and very much has a community feel to it.  Prophet Muhammad always recommended that everyone comes to the Mosque - all the family and that is emphasised for Eid.
Children especially love it.  One highlight for me has always been watching their faces at the Mosque when the generous Auntie comes round with the chocolate tin and parents like me feel they can't say no - once a year having a Toffee Penny for breakfast surely won't harm will it?
This Ramadan has once again seen some amazing community projects like the Big Iftar that I have been part of.  Iftar is the fast breaking meal and we have been encouraging Muslims to invite neighbours and friends to a meal together at sunset and not always limit that to Muslims.
We have seen amazing Iftar get-togethers in synagogues, parks, town squares and we were honoured that Archbishop Justin Welby hosted the first ever Iftar at Lambeth Palace last week.
And this Eid there will of course be reflections on the terrible conflicts around the World and with hands raised to God praying that He will bring peace to our troubled World.
So as we all get used to once again being able to flick the kettle on for a mid-morning cuppa, we do reflect on our lives, and how we can use the blessings and community spirit developed in Ramadan to do positive work together through the rest of the year.
Broadcast