Main content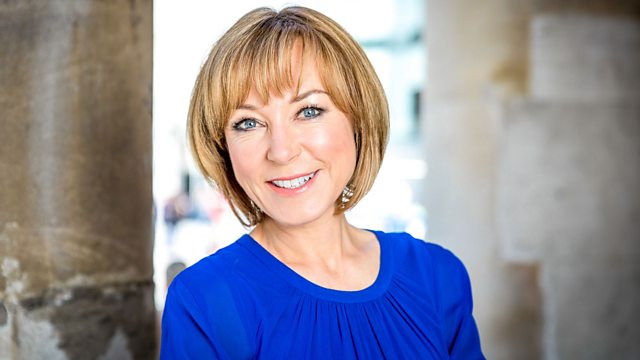 Sian Williams is joined by an opinionated panel of guests, who debate the big ethical, moral and religious stories of the week.
VOTE: Should assisted dying be made legal?
The former Archbishop of Canterbury Lord Carey says
he will support a bill
which would make it legal for teminally ill adults in England and Wales to be given assistance in ending their own life. The law would only apply to those with less than six months to live. The bill has been opposed by the current Archbishop Justin Welby who called it "mistaken and dangerous".
But what do you think?
On this week's programme we give you the chance to have your say by voting on this question:
Should assisted dying be made legal?
You can vote online now
or via SMS during the live programme.
*Please note that we changed the original vote question for this week (Have gay rights gone far enough?) to the current one due to this breaking news story. We apologise to those who voted on the original question - however we will still feature a debate on that subject. More on this below...*
Have gay rights gone far enough?
The glitter balls and sequins in the world of ballroom dancing have been flashing this week, as the British Dance Council announced it's considering banning same sex couples from mainstream competitions. Gay dancers have said the move is unfair and could be illegal.  
In Northern Ireland, a bakery may face legal action for refusing to make a cake promoting gay marriage. Do the campaigners for equality have a point or is the battle for gay rights already won?
This week we ask: Have gay rights gone far enough?
Also on the programme

Disabled actress and comedian Liz Carr, one of the stars of the prime time BBC One drama Silent Witness talks to Sian Williams about her life and values.
 
There'll be a live preview of the historic York Mystery Plays, as actors and volunteers gather in the shadow of the great York Minster.  


And, with the World Cup final on Sunday evening, we ask if sport is the new religion - we have a contribution on that from a chaplain whose church is a football ground.
This week's panel
Joining Liz Carr in the panel this week are: Andrew Pierce, Daily Mail columnist; Rosie Millard, author and former BBC arts correspondent; Rabbi Jonathan Romain from Maidenhead Synagogue; and Bea Campbell, feminist writer.
Credit
| Role | Contributor |
| --- | --- |
| Presenter | Sian Williams |