Main content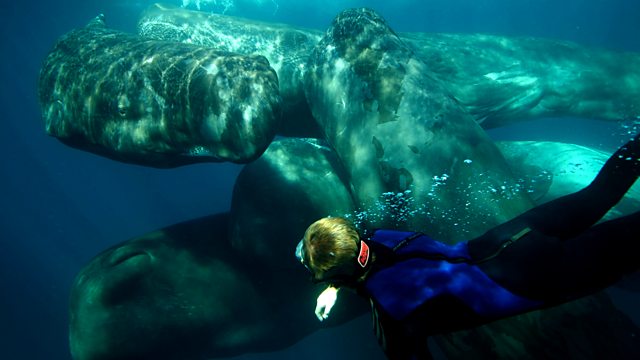 James Nestor investigates the world of freediving, and the deepest sea, in a homemade submarine in the Caribbean. From 2014.
In 'Deep: Freediving, Renegade Science and What the Ocean Tells Us About Ourselves', journalist James Nestor becomes enthralled by the extreme sport of freediving – where humans plunge many hundreds of feet into the sea without oxygen or breathing equipment. Nestor overcomes his initial scepticism about this dangerous sport and meditates on our relationship to the ocean, which he describes as 'the last truly quiet place on Earth.'
We meet scientific adventurers who take us ever deeper when they explore Grand Canyon-like chasms no one has ever reached (alive) before, where life-forms flourish in 300-degree water with absolutely no light. None of it should exist, and yet it does. But how?
Abridged and produced by Pippa Vaughan.
A Loftus production for BBC Radio 4.
Credits
| Role | Contributor |
| --- | --- |
| Producer | Pippa Vaughan |
| Abridger | Pippa Vaughan |
| Writer | James Nestor |