Main content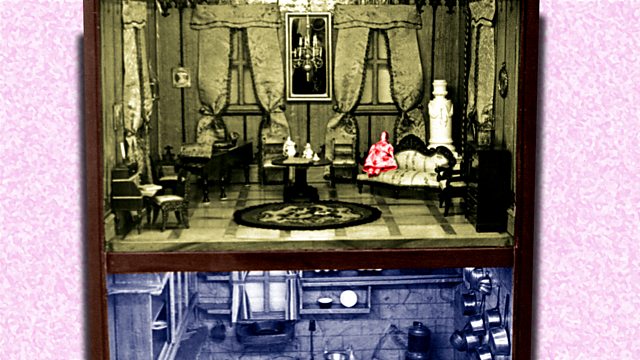 Nella wonders when her husband will consummate their marriage - her sister-in-law suggests a 'distraction'. Read by Emilia Fox.
THE MINIATURIST by Jessie Burton
Read by Emilia Fox
On a cold autumn day in 1686, eighteen-year-old Nella Oortman arrives in Amsterdam to begin a new life as the wife of the Dutch East India Company's most successful merchant trader : Johannes Brandt. But her lavishly furnished new home is not welcoming, and its inhabitants seem preoccupied with their own secrets. Johannes is kind yet distant, always locked in his study or at his warehouse office which leaves Nella isolated in the grand house on the canal with his sister, the sharp-tongued Marin and Otto and Cornelia their servants as company.
Nella's world changes when Johannes presents her with an extraordinary wedding gift: a cabinet-sized replica of their home. To furnish her gift, Nella engages the services of a miniaturist, an elusive and enigmatic artist whose tiny and intricate creations mirror their real-life counterparts in eerie and unexpected ways.
But as she starts to receive unexpected and unasked for items for her 'toy house' Nella becomes aware that the Brandt household contains unusual secrets and she begins to understand - and fear- the escalating dangers that await them all. In this repressively pious society conformity is all. Neighbours are encouraged to spy on each other, excavating 'the canker' of sin. The packages from the mysterious miniaturist begin to reveal chillingly prophetic objects but Nella remains at a loss as to what they all mean.
Ep.2. Nella continues to wonder when her husband is going to consumate their marriage, in the meantime her sister-in-law has suggested that some sort of 'distraction' would be a good idea.
Producer: JILL WATERS
Abridged by Isobel Creed and directed by Jill Waters
A Waters Company production for BBC Radio 4
Credits
| Role | Contributor |
| --- | --- |
| Reader | Emilia Fox |
| Producer | Jill Waters |
| Director | Jill Waters |
| Abridger | Isobel Creed |
| Author | Jessie Burton |