Main content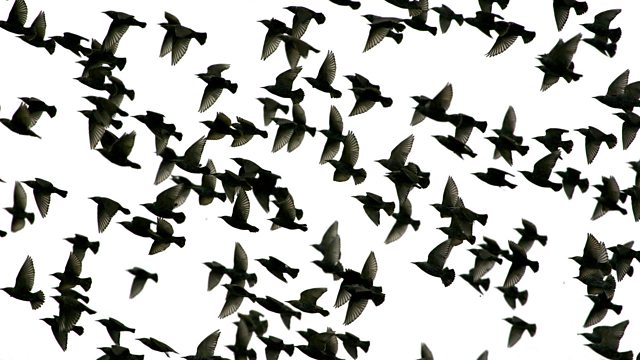 Of One Mind - A Murmuration of Starlings
David Bramwell is joined by musician Kathy Hinde and the RSPB's Tony Whitehead to capture the sounds of murmurating starlings at Ham Wall in the Avalon Marshes, Glastonbury.
Have you ever seen one of those wonderful twisters in the sky consisting entirely of starlings - flocking and dancing in their hundreds of thousands?
Known as a murmuration, the dancing twisting patterns must be one of the most magical sights, and sounds, in the natural world, and can be seen in city and countryside right across the UK.
Ham Wall, in the Avalon Marshes, close to Glastonbury Tor, in Somerset, is home to one of the most spectacular murmurations, and at dawn and dusk over 500,000 starlings take to the skies in great clouds, unpredictable in their numbers and behaviour, but worth seeking out for natural drama.
So why do the murmurations happen, and how do the birds avoid crashing into each other whilst flying? The latest theory is known as scale free correlation - how birds like starlings appear to share one mind.
David Bramwell, musician and keen amateur bird watcher takes his chance to share the sharp eyes and ears of ornithologist, Tony Whitehead of the RSPB, and musician and artist, Kathy Hinde, on a mission to film and record the starlings mysterious patterns and dramatic sounds, using both in concerts and exhibitions.
When you have heard a murmuration on such a scale you may wonder why they are not called a 'jet engine'.... such is the volume of half a million birds taking off at dawn.
SEE BOTTOM OF PAGE FOR PHOTOGRAPHS AND LINKS
Producer: Sara Jane Hall.
David Bramwell birdwatching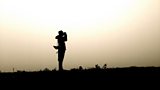 The home of classical music and the Proms on the BBC