Main content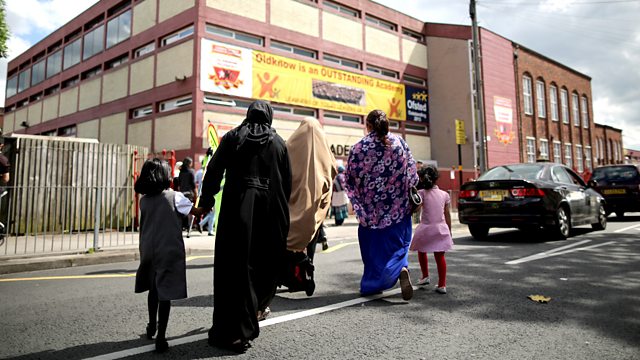 Trojan horse schools plot
An alleged plot by Muslim activists to Islamise secular schools in Birmingham triggered a major government investigation. Reporter Simon Cox tries to uncover the truth.
An anonymous document purporting to reveal a conspiracy by Muslim activists to Islamise secular schools hit the headlines in March this year. The document, known as the Trojan horse letter, was almost certainly a fake. But a government investigation concluded this week that there had been a campaign to introduce "an intolerant and aggressive Islamic ethos into a few schools in Birmingham" and that some Muslim governors had in fact employed the underhand tactics outlined in the letter. Teachers who failed to go along with the Islamising agenda were sometimes bullied by Muslim governors and activists. Yet Birmingham City Council preferred to pay off bullied teachers rather than confront the perpetrators.
Reporter Simon Cox spends time in one of the schools inspected, meets parents and teachers and talks to two of the alleged plotters.
Producer: Ben Crighton.
Phil Kemp reveals the ideological battle between Ofsted and some of its inspectors.

Was David Cameron right to order an investigation into the Islamist organisation?

British jihadi Babar Ahmad's journey from Tooting to a US jail. Dominic Casciani reports.