Main content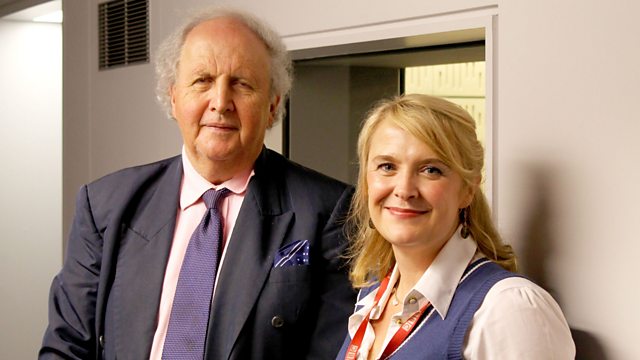 Thursday - Sarah Walker with Alexander McCall Smith
With Sarah Walker. CD of the Week: Robert Mackintosh Airs, Minuets, Gavotts and Reels; Proms Artist of the Week: Barry Douglas; Essential Choice: Prokofiev: Romeo and Juliet (exts).
The author Alexander McCall Smith is Sarah Walker's guest this week. Also, at 9:30, our daily brainteaser: Who/What/Where am I?
9am
A selection of music, including the Essential CD of the Week: Robert Mackintosh Airs, Minuets, Gavotts & Reels - Concerto Caledonia, DELPHIAN. We also have our daily brainteaser at 9.30.
10am
Proms Artist of the Week: Barry Douglas.
10:30
Sarah's guest this week is the author Alexander McCall Smith, best known for The No. 1 Ladies' Detective Agency series. His other book series include 44 Scotland Street and The Sunday Philosophy Club, while his most recent novel, The Forever Girl, was published earlier this year. He was appointed a CBE in 2006 for services to literature.
As well as being an acclaimed writer, Alexander is an expert on medical law and bioethics, and has served on British and international committees concerned with these issues. He is the former chairman of the British Medical Journal Ethics Committee, the former vice-chairman of the Human Genetics Commission of the UK, and a former member of the International Bioethics Committee of UNESCO.
He is also an amateur bassoonist, co-founder of The Really Terrible Orchestra, and helped to found Botswana's first centre for opera training, the Number 1 Ladies' Opera House.
11am
Sarah's Essential Choice
Prokofiev
Romeo and Juliet (excerpts)
Orchestra of the Royal Opera House
Mark Ermler (conductor).
Today's Brainteaser Answer - Who am I?
Leonard Bernstein, famous as a conductor and pianist, also the composer of symphonies, choral works and musicals such as West Side Story.