Main content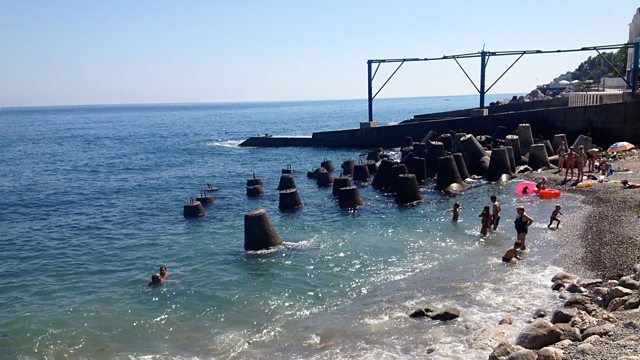 Crimea: Paradise Regained
As Ukrainian holidaymakers stay away from Crimea's beaches following Russia's annexation of the peninsula, Lucy Ash meets the Russians who are reclaiming their bit of paradise.
Europe and the US have imposed the toughest sanctions on Russia since the Cold War amid anger over the Kremlin's support for east Ukrainian separatists who stand accused of shooting down a Malaysia Airlines passenger jet. But the crisis began further south with Russia's annexation of Crimea in March.
Crimea's idyllic scenery drew Soviet visitors for years - some called it the Communist Cote d'Azur. The collapse of communism did little to dent Russia's appetite for their bit of paradise on the Black Sea along with the thousands of Ukrainian holidaymakers who flocked there each year. But now the Ukrainians are staying away and the Russian government is trying to fill the gap by urging employers in Russia to send staff on subsidised breaks in Crimea. A holiday in the newly annexed peninsula has become every Russian's patriotic duty. For Crossing Continents, Lucy Ash visits Crimean tourist resorts and explores the motives behind Vladimir Putin's fateful decision to reclaim Russia's paradise.
Featured in...
A selection of programmes and interviews related to the Ukrainian revolution.