Main content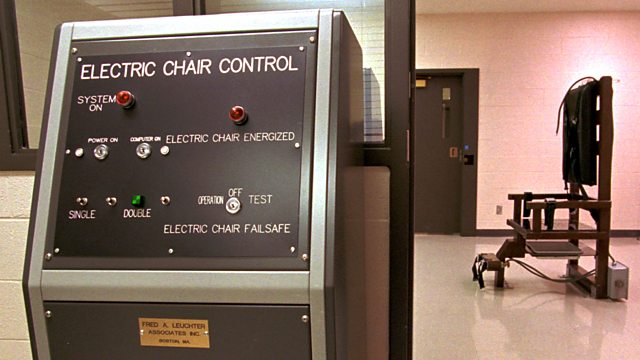 At the End of Death Row
Rajini Vaidyanathan travels to Tennessee to explore the future of the death penalty in the United States.
A series of botched executions in early 2014, shortages of drugs for lethal injections, and moves in several states to abandon execution have re-ignited the debate in the United States about the death penalty.
In this programme BBC correspondent Rajini Vaidyanathan travels across the southern state of Tennessee, where the state legislature recently passed a law re-introducing the electric chair if drugs for lethal injection become unavailable.
Rajini speaks to people across the political spectrum - church ministers keen to end executions, the parents of a murder victim who want to see justice done, a man released after 20 years on death row, and a state representative who backed the new law. She hears a debate filled with tragedy, and nuance, and asks where it might be heading.
Producer: Giles Edwards.