Main content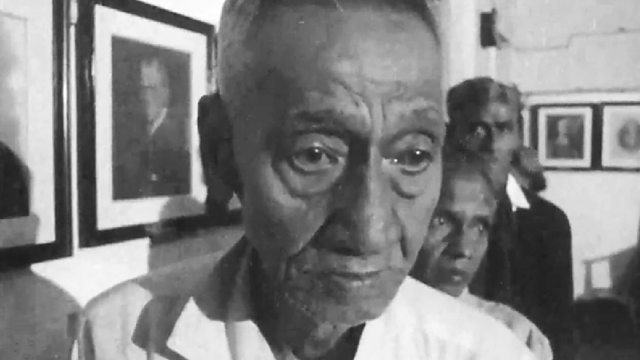 From Ghana to Australia, Malta to Bangladesh, Canada, India and beyond, over the decades film-makers have captured the rich diversity of the Commonwealth. This edition looks at the home.
Filmography
Details of source films for main extracts used in the Home episode of Commonwealth on Film.
The World About Us: A Girl Named Eudora: Eudora Quartey – Ghana
BBC 21/04/1974        
Film about smart and engaging Eudora Quartey, a sociology student at University of Ghana and the contrasts between the Western influences in Ghana and her family's simple village life.
Man Alive: This Unhappy Breed
BBC 01/03/1967        
Film on the present condition of the Anglo Indians - the people of mixed British and Indian blood who during the British rule of India served in the police force, the army, the railways and the Post Office, who were brought up in British ways, called England 'home' and who lived in a half world between the British rules and the Indian subjects.
This film shows that many of them are living in slum conditions, queue up every week for money from the East India Trust and for food. Interviews with many who talk about their more wealthy days and their hopes of coming to England.
They Will Not Forget South Africa
British Pathe News 1946
British children returning home after five years' evacuation to South Africa.
Family Portrait – Canada's Biggest Family
British Pathe 1943
The  L'heureux family, farmers in Quebec. There are 17 of them, plus mother and father. 
Everyman: A Plain and Sacred Right
BBC:  03/07/1983
This report, shot in the North Western Australia, explores what's happening to Aborigines today. They feel passionately about the need for land rights because their relationship to the land is at the heart of their religion.
Including an interview with Olive Bieundurry, who speaks of her decision to return with her family to their traditional Aboriginal culture and ties to the land.
Man Alive: Go Back Where You Came From
BBC : 18/12/1968
Mrs Daphne Tyson, West Indian middle-aged mother returns to her family in Jamaica, with her son John. Mrs Tyson and son live in Birmingham, says it would be better if they went back to where we came from and does not think they are appreciated in England, her health is not good, and she wants more of a home life in the community.
Under the Sun: Slaves of the River
08/07/1993
Documentary programme which describes the struggle of villagers at Tara-Baria on the banks of the Bhrampaputra river in Bangladesh. The programme follows fisherman Abdur Rahman who struggles to keep his family fed and his home intact.
South Africa Goes
British Pathe 1961
On South Africa's departure from the Commonwealth – apartheid is unacceptable by definition to other members. Combined with a 1984 performance from the BBC Ebony series of a powerful song from Hugh Masekela, 'Coal Train', on the lives of migrant workers from Malawi, Botswana and other neighbouring countries in South African mines.
A City at Chandigarh
30/03/1968        
A film broadcast by the BBC from the legendary Swiss filmmaker Alain Tanner on Chandigarh, the capital of the Punjab, which is the most modern city in India, and was designed in 1950 by Le Corbusier – looking at what has been achieved and describes the way Chandigarh has changed the lives of its residents.
Design for Living – Post-War Sydney
British Pathe 1946
Exhibition of the Commonwealth Department of Post War Reconstruction in Sydney, showing the plans to create better housing and infrastructure for the future.
Wind of Change: 3: Between Two Worlds
12/04/1960        
A film by the great British documentary maker Denis Mitchell. Victor, a young Masai tribesman has left his tribe and is receiving a Western education in a Christian mission. He says that he will never return to tribal life and tribal dress. He has lost one world; what does the other hold?
Queen Comes Home
British Pathe
Flight of the White Heron
Movietone
Both 1954
HM the Queen returning from her 50,000 mile tour of the Commonwealth.

Credits
| Role | Contributor |
| --- | --- |
| Executive Producer | Caroline Wright |
| Producer | Elaine Shepherd |