Main content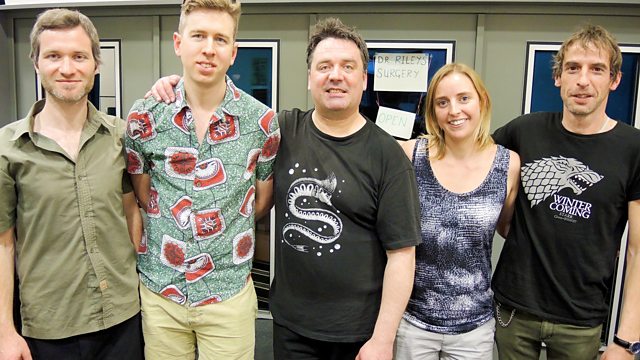 The Chills
Marc cools down in Salford with a session from The Chills.
Marc cools down tonight in Salford with a session from The Chills.
The New Zealand group began making music in 1980 lead by Martin Phillipps and are a worthy challenger to The Fall for the most lineup changes ever, with Phillipps as the constant member.
They released a number of singles from 1982 onwards after signing with influential New Zealand label Flying Nun and a collection of these singles resulted in their first album Kaleidoscope World in 1986 through Creation. The Chills enjoyed chart success in their home country throughout all of the 80s and over the years a cult following worldwide.
The current group with Phillipps are James Dickson, Todd Knudson, Erica Scally and Oli Wilson but they aren't taking any time to chill out, with a new single Molten Gold out on July 28th, their first material in a decade. There's plenty to celebrate with Phillipps recently turning 50 and The Chills embarking on their first European tour since 1996, so a session for Marc should get them settled in nicely after such a long time away.