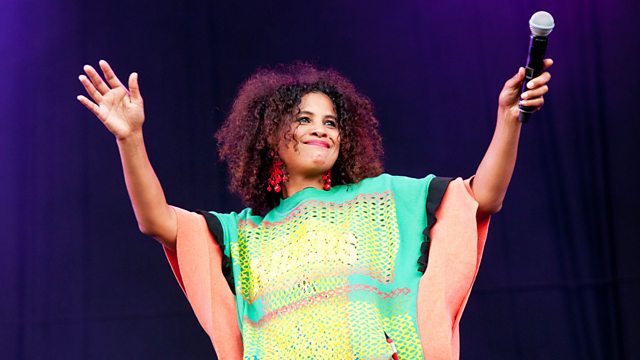 Neneh Cherry
Neneh Cherry shares the musical milestones of her life with Matt Everitt in an episode of The First Time first broadcast in 2014.
Neneh recalls her remarkable musical journey from her birth in Sweden (into a family that included Sierra Leonean drummer Ahmadu Jah and legendary US jazz trumpeter Don Cherry) to a childhood in New York, where she was bounced on the knee Ornette Coleman.
She discusses her move to the UK to catch the tail end of punk rock, Poly Styrene from X-Ray Spex and her first bands including the Slits, the New Age Steppers and Rip Rig & Panic. She also talks about the success of her 1989 debut album Raw Like Sushi, that famous appearance on Top of the Pops while seven months pregnant, her 2014 solo album Blank Project and collaborations with the likes of Youssou N'Dour, experimental jazz group the Thing and Damon Albarn's Gorillaz.
Last on