Main content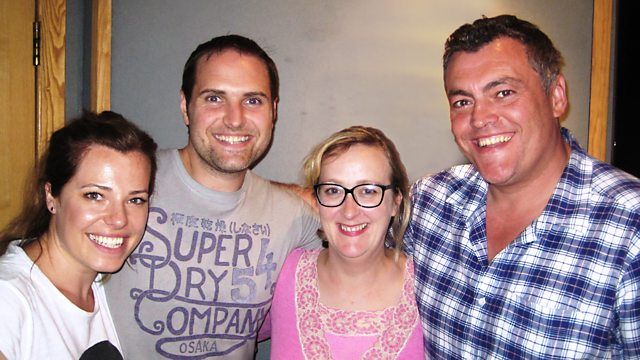 Lewis MacLeod's Wired News: Games Special
Lewis Macleod takes a satirical look at the build up to the Glasgow Commonwealth Games, with Gabriel Quigley, Gerry Mclaughlin, Scarlett Mack & John Dredge.
After a successful pilot last year, Lewis Macleod returns with another episode of Wired News this time taking a satirical look at the build up to the Commonwealth Games. Lewis will be playing a heightened version of himself as the host of our mock news drivetime show 'Wired News'. He and his team of reporters pull no punches in their efforts to seek the truth (or the latest unsubstantiated gossip on Twitter, whatever comes first.)
The show will focus its satirical attention on the reporting and preparation for the upcoming Commonwealth Games, with ticketing issues and ill-fated proposals to blow up buildings as part of the opening ceremony will be among some of the stories they'll be taking a satirical swipe at.
Guest stars Gabriel Quigley, John Dredge, Scarlett Mack and Gerry Maclaughlin.
The Producer was Gus Beattie
Lewis Macleod's Wired News is a Comedy Unit Production for BBC Radio Scotland.
Last on

Broadcasts