Main content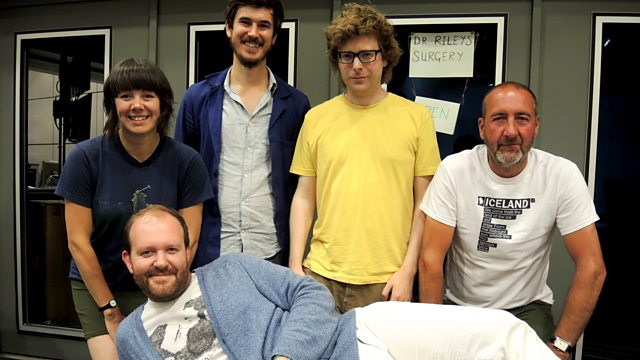 Woodpigeon vs. Eagleowl
Both sides of the Atlantic come together in a session from Woodpigeon vs. Eagleowl.
Both sides of the Atlantic come together under the stewardship of Marc Riley in tonight's session from Woodpigeon vs Eagleowl.
Actually two bands rather than just a clever name, the bands originally formed when Mark Andrew Hamilton started writing music in Edinburgh under the name Woodpigeon Divided By Antelope Equals Squirrel. As well as being a mouthful to say, the band included Steven Kaye and Malcolm Benzie, who decided to form Eagleowl when Hamilon returned to his native Canada.
Hamilton dropped the equation to just Woodpigeon and reconvened in Calgray. Both bands have remained friends since, with collaborations on tour , on record and now tonight in the Salford studios.
With all these band members hopefully there'll still be enough room for Marc too.