Main content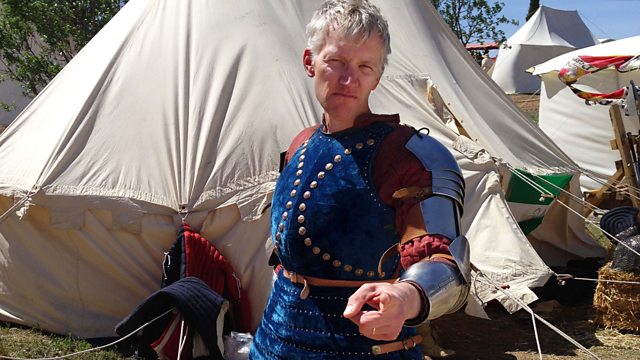 15/07/2014
Tom Holland takes the chair for Radio 4's popular history programme, which today considers the rise and fall of Britain's empire.
Tom Holland is joined by Professor Richard Drayton from Kings' College London and Dr Sean Lang from Anglia Ruskin University in Cambridge, to discuss a new project celebrating the 90th anniversary of the British Empire Exhibition of 1924. Dr Katy Layton Jones has been working with local archivists and she opens the book on this forgotten event which attracted millions. But what is its historical significance? Was it a celebration of the British Empire or more of a marketing opportunity in the face of domestic opposition?
Historian and polar guide Dr Huw Lewis-Jones joins the programme from Truro to explain how the ship's cabin where Sir Ernest Shackleton died in South Georgia ended up in Norway. He and a group of historians and enthusiasts are planning to move it to Shackleton's birthplace in Ireland.
Finally, a student blog from the University of St Andrews leads Helen Castor to Corfe Castle in Dorset to examine the case against England's most notorious Queen Consort, Aelfryth. Did she murder a king so that her son would take the throne back in the 10th century? Dr Ryan Lavelle from the University of Winchester is on hand to explain that all isn't what it seems.
You can contact the programme by emailing making.history@bbc.co.uk - or write to Making History, BBC Radio 4, PO Box 3096. Brighton BN1 1PL
Producer: Nick Patrick
A Pier production for BBC Radio 4.
Last on
This week's Making History
Broadcast