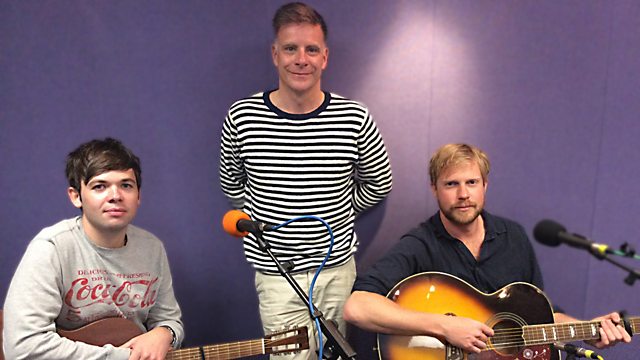 Ricky Ross sits in with Broken Records, Perch, American Impressionism
Edinburgh group Broken Records formed as a three-piece in 2007 and since then have grown not only in numbers but in popularity and facial hair (as their social media feed says, Beard Haters need not apply). They'll be playing live for us and talking about why 2014 is looking like their best year yet.
Fabulously costumed figures will be poised on the edges of some of Glasgow city centre's tall edifices this weekend; we hear about Perch, a spectacular aerial carnival taking place here and in Brazil simultaneously.
Author Kerry Hudson discusses Thirst, her new book following the success of her debut, 'Tony Hogan Bought Me An Ice-Cream Float Before He Stole My Ma'.
Children of the Smoke is a major multimedia musical production looking at people, place and connection in terms of the Gaelic diaspora. We talk to composer and artistic director Jim Sutherland and musician and singer Joy Dunlop.
American Impressionism: A New Vision is opening soon at the Scottish National Gallery of Modern Art. We talk to curator Francis Fowle.
And as Commonwealth Games excitement builds we get a poetry postcard from Guyana.
Last on
Perch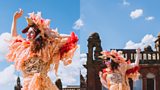 These are press pictures from
Perch
- a spectacular aerial carnival taking place in Glasgow this weekend - a co-production by Scottish, Australian and Brazilian companies.