Main content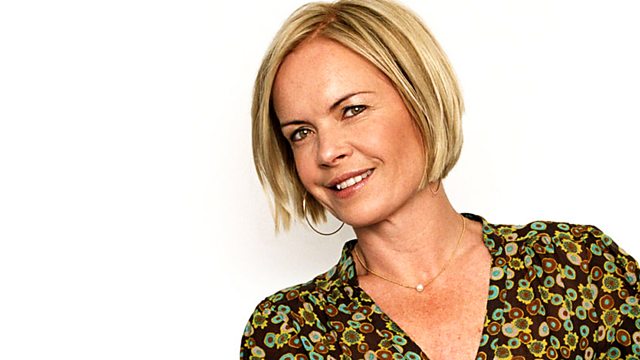 Richard Flanagan
Richard Flanagan on why he had to write about the Thai-Burmese Death Railway, a celebration of the cult author Robert Aickman, a tip from Peter Straus and all about Self-Help.
This week Mariella speaks to the award-winning Australian writer Richard Flanagan about his latest novel, The Narrow Road to the Deep North, an epic tale with a dark heart inspired by his father's experience of surviving the Death Railway during WW2.
Also in the programme, agent Peter Straus explains why you should read Yuval Noah Harari's Sapiens; Jeremy Dyson and friends celebrate cult author, Robert Aickman; and as an avalanche of self-help manuals hit bookshops, a look at what lies behind this phenomenon.
BOOKLIST
The Narrow Road to the Deep North by Richard Flanagan - Publisher: Chatto and Windus
By Robert Aickman - Publisher: Faber
Dark Entries
Cold Hand in Mine
The Late Breakfasters
The Model
The Wine-Dark Sea
The Unsettled Dust

Gravitas - Communicate with Confidence, Influence and Authority by Caroline Goyder
Thrive by Arianna Huffington
Lean In by Sheryl Sandberg
How about The Examined Life by Stephen Grosz
Missing Out: In Praise of the Unlived Life?  by Adam Philip
How to Be A Woman by Caitlin Moran
How to be a Husband by Tim Dowling
The Hypnotic Gastric Band by Paul McKenna
How to Find Fulfilling Work - Publisher School of Life
How to Age - Publisher School of Life
How to Win Friends and Influence People 
Feel the Fear and Do It Anyway
Meditations by Marcus Aurelius
Wherever You Go There You Are by Jon Kabat-Zinn
Earthsea Quartet by Ursula le Guin

Sapiens – A Brief History of Humankind by Yuval Noah Harari - Publisher: Harvill Secker
Read the opening chapter of The Narrow Road to the Deep North by Richard Flanagan
Credits
| Role | Contributor |
| --- | --- |
| Presenter | Mariella Frostrup |
| Interviewed Guest | Richard Flanagan |
| Interviewed Guest | Peter Straus |
| Interviewed Guest | Jeremy Dyson |