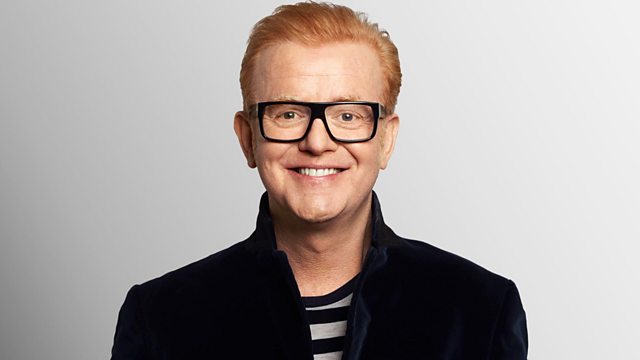 Harvest For The World
Little Rosie from North Yorkshire gets a fanfare for remembering all her lines as the part of Puck in A Midsummer Night's Dream...
As the Golf gets ready to swing in to action with the Open Championships, this morning's On This Day comes courtesy of the BBC's Queen of the Green, Hazel Irvine. And our very own Vassos reports live from Hoylake too!
Our Mystery Guest is the Chief Arable Advisor at the National Farmers Union, Guy Gagen, who talks about why it's been a wonderful week for wheat...
The Top Tenuous features your desperate claims to the fame of No.10 Downing Street, and our Pause For Thought is courtesy of The Archbishop of Westminster, Vincent Nichols.
Today's show is dedicated to anyone who is feeling the effects of their own reshuffle today...
And today's show is entitled: to feel something is often far more important than understanding it.
Last on
Pause For THought
From Leslie Griffiths, Methodist Minister:
Women are at the centre of so many news items this week. The government reshuffle has brought the number of women in the Cabinet up to five. That's the world of politics. Meanwhile, the Church of England, not to be beaten, will soon be ready to accept women as bishops – did you see all those deliriously happy faces when the vote was announced? And then there was that one woman, Angela Merkel, the German Chancellor, jumping for joy as she watched her team win the World Cup. I just love the photograph of her standing in the middle of the players, a pink-coated flower with the white-shirted players fanning out around her like the petals on a daisy. A great week for women, indeed. But why shouldn't it be? Why on earth should we suppose that they belong on the margins of public life instead of at the very heart of things? I know there are some people who still won't be able to swallow the fact that there are now going to be women bishops and we must respect their views. For all that, it's a huge relief that, at last, the Church has found a way forward on this issue. It's been hanging around too long.
Saint Paul once declared that the Christian community should be inclusive, a body of people where Jews and Gentiles, men and women, slaves and free people could all be comfortable in each other's company. That is, divisions based on racial, gender or social grounds are not to be entertained. It's a word that could well be applied to society at large. We must hope that those women who are today beginning their lives as heads of government departments, or who can now allow themselves to dream of a church led as much by women as by  men, will be trend-setters. Let the clock never be put back.