Main content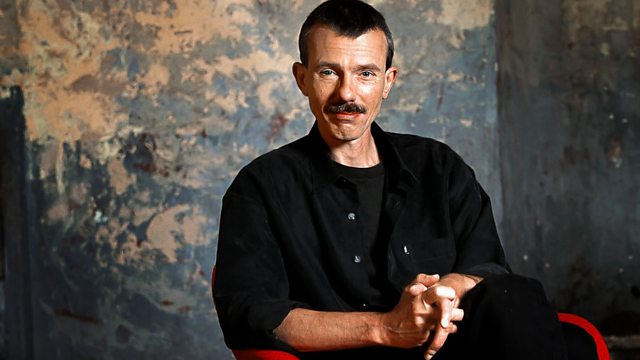 16/07/2014
Jonathan Swain's selection includes a rare performance of Mozart's early oratorio La Betulia liberata, featuring soloists with the Wroclaw Baroque Choir and B'Rock.
A rare performance of Mozart's early oratorio La Betulia liberata, presented by Jonathan Swain. Performed by soloists with the Wroclaw Baroque Choir and B'Rock.
12:31 AM
Mozart, Wolfgang Amadeus [1756-1791]
La Betulia liberata - oratorio in 2 parts K.118
Roberta Invernizzi (Amital, soprano), Silvia Frigato (Cabri, soprano), Loriana Castellano (Carmi, mezzo-soprano), Sonia Prina (Giuditta, contralto), Anicio Zorzi Giustiniani (Ozia, tenor), Gianluca Buratto (Achior, bass), Wroclaw Philharmonic Chorus, B'Rock (Belgian Baroque Orchestra, Ghent), Corrado Rovaris (conductor)
2:26 AM
Arnold, Malcolm (1921-2006) arr. John Wallace
Flourish for a Birthday (Op.44)
Royal Academy of Music Brass Soloists
2:31 AM
Beethoven, Ludwig van [1770 -1827]
Trio for piano and strings (Op.70 no.2) in E flat major
Altenberg Trio, Vienna
3:03 AM
Schumann, Robert [1810-1856]
Dichterliebe Op.48
Hans Jorg Mammel (tenor), Ewa Poblocka (piano)
3:31 AM
Cozzolani, Suor Chiara Margarita (1602-c.1677)
Laudate pueri - psalm for 8 voices
Cappella Artemisia, Maria Christina Cleary (harp), Francesca Torelli (theorbo), Bettini Hoffmann (gamba), Miranda Aureli (organ), Candace Smith (director)
3:40 AM
Rachmaninov, Sergey (1873-1943)
2 pieces for cello & piano, Op.2
Monika Leskovar (cello), Ivana ?varc-Grenda (piano)
3:49 AM
Suchon, Eugen (1908-1993)
Ballade for Horn and Orchestra
Peter Sivanic (horn), Slovak Radio Symphony Orchestra in Bratislava, Mário Kosík (conductor)
3:59 AM
Vaughan Williams, Ralph [1872-1958]
Silence and Music - madrigal for chorus
BBC Singers, Bo Holten (conductor)
4:05 AM
Purcell, Henry (1659-1695)
Pavan for 4 instruments in G minor (Z.752)
Simon Standage (violin), Ensemble Il Tempo
4:10 AM
Szymanowski, Karol (1882-1937)
Prelude and fugue in C sharp minor
Jerzy Godiszewski (piano)
4:18 AM
Abel, Carl Friedrich (1723-1787)
Symphony (Op.10 No.2)
La Stagione Frankfurt, Michael Schneider (conductor)
4:31 AM
Berlioz, Hector (1803-1869)
Overture to Les Franc-juges (Op.3)
Bergen Philharmonic Orchestra, John Nelson (conductor)
4:43 AM
Couperin, François (1668-1733)
La Françoise, Trio Sonata from 'Les Nations'
Les Ambassadeurs, Alexis Kossenko (director)
4:50 AM
Boieldieu, Francois-Adrien [1775-1834]
Aria: Viens, gentille dame from La Dame blanche
Mark Dubois (tenor), Kitchener Waterloo Symphony Orchestra, Raffi Armenian (conductor)
4:58 AM
Chopin, Frédéric (1810-1849)
Nocturne in C minor (Op.48 No.1)
Llyr Williams (piano)
5:05 AM
Dutilleux, Henri [1916-2013]
L'arbre des songes - concerto for violin and orchestra
Leonidas Kavakos (violin), Rotterdam Philharmonic, Valery Gergiev (conductor)
5:31 AM
Stravinsky, Igor (1882-1971)
4 Studies for piano (Op.7)
Nikita Magaloff (piano)
5:39 AM
Poulenc, Francis (1899-1963)
Les Biches - suite (1930-1940) after ballet
Royal Concertgebouw Orchestra, Bernard Haitink (conductor)
5:59 AM
Debussy, Claude (1862-1918)
Images II
Roger Woodward (piano)
6:13 AM
Ravel, Maurice (1875-1937)
Sheherazade
Catherine Robbin (mezzo soprano); Nora Shulman (flute); André Laplante (piano.