Main content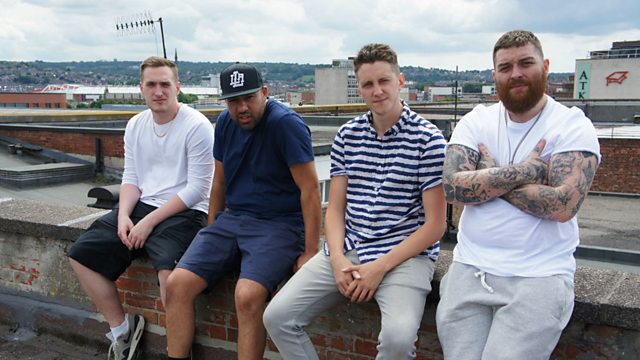 Speak Britannia
Toddla T explores how accents and dialects can help and hinder in music and everyday life. He also heads home to Sheffield to find out why he talks the way he does.
Brummies are brain-dead and Scousers are untrustworthy - according to the results of a recent accent perception poll anyway.
With these being just some of the negative assumptions made when we open our mouths to speak, it should come as no surprise then that according to research over a quarter of Brits feel discriminated against because of the way we talk.
But where do our accents come from and why do they vary?
What are the pros and cons of having our accents and dialects?
And do our accents really define who we are and affect our life prospects?
In this big linguistic exploration, Northern-born Radio 1 & 1Xtra DJ, Toddla T, explores how accents and dialects can both help and hinder, in music and in everyday life.
Toddla hears from young people all over Britain, as well as a panel of leading linguists, some regional rappers (including Scottish rappers Silibil n' Brains, who pretended to be Californian to make it in music) and a Game of Thrones dialect coach. He also returns to his hometown, Sheffield, to meet with friends and family and find out how his own way of talking came about. Oh, and some top linguists also analyse Toddla's talk and reveal what it says about him - it's pretty weird!
On top of all this, Toddla hopes to make a Sheffield reggae remix, and Radio 1 and 1Xtra DJ's also undertake a mega accent challenge - but can you guess what accents they're attempting?! To let us know your thoughts on Twitter, use the hashtag: #SpeakBritannia @1Xtra.
Last on
Broadcast