Main content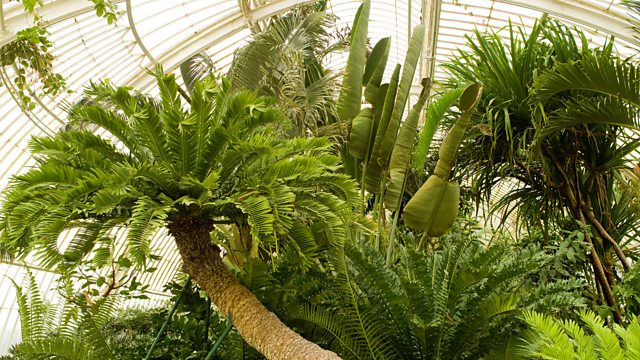 A Rose by Any Other Name
Professor Kathy Willis's history starts with botanist Carl Linnaeus and a revolutionary grammar for plants. From 2014.
The 18th-century's age of travel and enlightenment meant that a vast influx of newly discovered plants into Europe was creating a botanical tower of Babel. No common language for plants and a wealth of long and localised names made communication about plant species often impossible. Swedish naturalist Carl Linnaeus dedicated his life to developing a proper system of naming and placing plants into a new ordered hierarchy.
Professor Kathy Willis launches the series by talking to Jim Endersby, historian at Sussex University, who argues that Linnaeus' system of plant classification established the roots of botany as we now know it and revolutionised the economics and movement of plant species and their riches across the globe, and how they are referred to.
She speaks with Linnaean archivist Gina Douglas and learns how in 1753 his System Naturae placed plants into a hierarchy of relationships based on the number of reproductive organs, in the hope of uncovering the machinery of nature. Whilst much of what Linnaeus developed has now been superseded by a more natural system of classification, his method of naming still dominates today.
Producer: Adrian Washbourne
Presenter: Kathy Willis is director of science at Royal Botanic Gardens at Kew. She is also professor of long-term ecology and a fellow of Merton College, both at Oxford University. Winner of several awards, she has spent over 20 years researching and teaching biodiversity and conservation at Oxford and Cambridge.
Last on
Encephalartos Altensteinii, one of world's oldest pot plants lives in Kew's Palm House

Dr Alison Foster and Dr Stephen Harris on the secrets of a plant with an ancient lineage.
Broadcasts

Royal Botanic Gardens, Kew
Podcast
Our relationship with plants: a major new history by Kew's science director Kathy Willis.