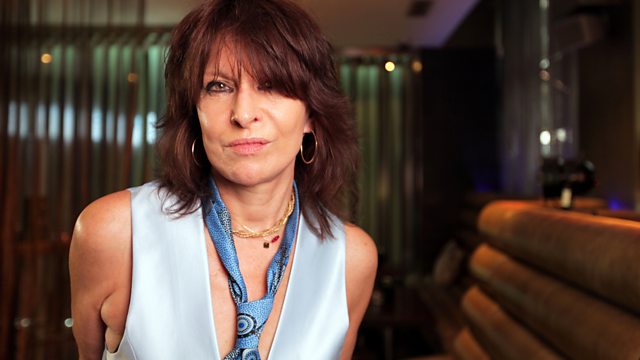 Girls Will Be Girls
At the height of the punk explosion almost 40 years ago, a handful of women completely redefined what a woman in music could do. Through sheer talent and fearlessness they pushed themselves on to a male dominated music scene and became part of a movement that radically changed the cultural landscape.
Along with Siouxsie Sioux, Poly Styrene and Chrissie Hynde, the Slits were among punk's most important figures and Viv Albertine, their guitarist, has just brought out her memoir Clothes, Clothes, Clothes, Music, Music, Music, Boys, Boys, Boys, which chronicles her life as part of this revolutionary vanguard.
Miranda Sawyer meets up with Viv Albertine and some of the other key female figures of the era, including Chrissie Hynde, The Raincoats, and punk anti-heroine Jordan, to look at how they inspired a generation of young women with the notion that anyone could do anything if they wanted to. And she explores whether the punk spirit still survives today.
Last on