Main content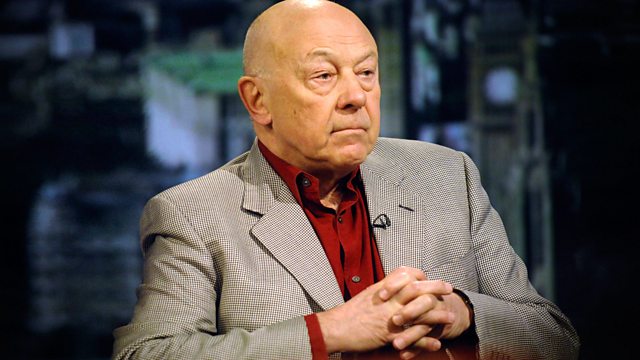 John Tusa explores the state of leadership in large UK organisations today, talking to past and present leaders of the NHS, Marks and Spencer, the BBC and other major institutions.
In the light of recent crises of leadership in some of our large organisations, public and private, Sir John Tusa, former Head of the BBC World Service and London's Barbican Centre, takes an objective look at the state of leadership in large UK organisations today.
In this opening episode, John explores two kinds of gap between leaders and those they lead.
There is the unavoidable separation between the staff, and the chief who can ask them to leave the organisation. But there is also the separation which comes from regarding leaders as a breed apart.
John Timpson CBE, chair of the high street chain Timpson's, tells him how, decades ago, this was expressed through named parking spaces and separate toilets for company directors - and how he has done away with such stifling status symbols.
And John hears from a range of leaders whose approach is much more open and egalitarian.
Sir Hugh Orde, for instance, surprises John by saying that when he was the Chief Constable of the Police Service of Northern Ireland, he took the view that the most critical level in the organisation was the sergeants and inspectors.
And ex-Chief Executive of NHS England, Sir David Nicholson, declares that the age of the heroic leader in the NHS is over, if it ever existed.
From Marks and Spencer to Newcastle City Council, John discovers that there is often a hard edge underpinning a genuine move towards a more co-operative approach to leadership.
And John addresses another, more difficult, gap between leader and led: pay.
He discovers how, with public sector leaders' pay now a prominent issue, some organisations, from the NHS to Manchester University, are seeing leaders' pay held static or lowered. And he puts this to the Director-General of the BBC, Tony Hall.
With:
Lucy Armstrong (The Alchemists)
Lord (Tony) Hall (Director-General, BBC)
Margaret Hodge MP (Chair, Public Accounts Committee)
Sir David Nicholson (ex-Chief Executive, NHS England)
Jeffrey Nielsen (author, The Myth of Leadership)
Jesse Norman MP (Treasury Select Committee)
Sir Hugh Orde (President, ACPO; former Chief Constable of Northern Ireland)
Pat Ritchie (Chief Executive, Newcastle City Council)
Sir Stuart Rose (ex-CEO, Marks and Spencer)
Dame Nancy Rothwell (Vice-Chancellor, University of Manchester)
John Timpson CBE (Chair and ex-CEO of Timpsons)
PRODUCER: Phil Tinline.
More episodes
Previous
You are at the first episode