Main content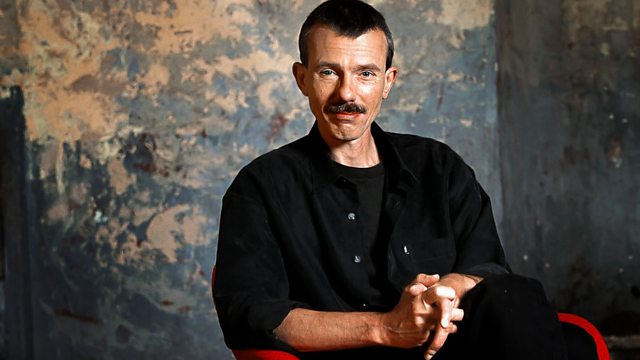 Rossini - Tancredi
Jonathan Swain presents Act 1 of Rossini's opera Tancredi. Plus the Bavarian RSO in Dvorak's Symphony No 7 and in chamber formation for Mendelssohn's Octet.
Rossini's Tancredi has a plot whose convoluted complications risk making even the most committed operaphile go cross-eyed. Suffice to say that, set in 11th century Syracuse, it features two endlessly feuding families (think Romeo and Juliet), a father who condemns to death his own daughter, a love triangle (of course), mistaken identity and a knight in shining armour.
But more to the point, Tancredi is one of Rossini's most lyrical works and contains numbers like 'Di tanti palpiti' which became a hit all over Europe and still wows audiences today. This recording was made at the recent highly acclaimed production at the Théâtre des Champs-Elysées, Paris, and features an international cast, led by the celebrated Canadian coloratura contralto Marie-Nicole Lemieux as the eponymous knight.
Rossini: Tancredi (Act 1)
Tancredi.... Marie-Nicole Lemieux (contralto)
Amenaide.... Patrizia Ciofi (soprano)
Argirio.... Antonino Siragusa (tenor)
Orbazzano.... Christian Helmer (bass)
Isaura .... Josè Maria Lo Monaco (contralto)
Roggiero.... Sarah Tynan (mezzo-soprano)
Radio France Philharmonic Orchestra
Enrique Mazzola (conductor)
(Act 2 tomorrow at 2.00pm)
Plus more from the Bavarian Radio Symphony Orchestra and its Artist in Residence Gil Shaham, soloists and archive. Jonathan Swain presents.
3.15 pm
Mendelssohn: Octet in E flat, op. 20
Gil Shaham (violin) with Soloists of the Bavarian Radio Symphony Orchestra:
Tobias Steymans, Yi Li, Heather Cottrell (violins)
Hermann Menninghaus, Ben Hames (viola)
Sebastian Klinger, Hanno Simons (violoncello)
Dvorak
Symphony No. 7 in D minor
Bavarian Radio Symphony Orchestra
Rafael Kubelík (conductor).
Act 1
Sicily, 1005 AD: The Saracens have invaded, led by Solamir. An as yet unconquered Syracuse is torn between the Argirio and Orbazzano families. They decide to unite and make common cause against the invaders. To seal the pact of reconciliation between the two families, Argirio offers Orbazzano the hand of his daughter, Amenaide. However, the young woman secretly loves Tancredi, a young nobleman banished from Syracuse at a young age along with his father. Amenaide has written to him, through her friend Isaura, requesting that he comes to meet her and free Syracuse from the Saracens. She has prudently omitted to put Tancredi's name on the envelope. Unbeknown to her, Tancredi has already returned incognito and, with the help of his faithful friend Roggiero, is determined to defend his native city against the Saracens and win the hand of his beloved. 
Argirio is determined that the marriage will take place without further ado – he has learned that Tancredi, whom he believes to be an ally of the Saracens, has arrived in Messina. A solitary Amenaide finds herself in the presence of Tancredi. Spurred on by a desire to save her lover's life, she urges him to leave Syracuse without mentioning her reasons or explaining her father's marriage plot. While the preparations for the wedding are underway, Tancredi appears in the guise of a knight and offers his help in the defence of Syracuse. When Amenaide sees him she immediately refuses to marry Orbazzano. Furious at such treatment, the latter reveals the letter he has intercepted. He claims Amenaide's missive was destined for Solamir. Amenaide cannot reveal the true identity of her correspondent for it would result in a death sentence for Tancredi. She is thus unable to clear her name. Both the people and her lover believe her to be at fault. Accused of high treason, she is thrown in jail and condemned to death. 
Act 2
Under pressure from Orbazzano, a desperate Argirio is reluctant to sign his daughter's death warrant. Isaura prays for her friend.Alone in her prison cell, Amenaide prepares to meet her fate. Still in disguise and convinced of the young woman's guilt, Tancredi wants to defend his honour by provoking a duel with Orbazzano. Tancredi and Argirio embrace, united by the same feelings of pain and hope.
Amenaide soon learns of the death of Orbazzano and the victory of Tancredi. She shows her joy and the people celebrate the victory of the unknown hero. However, on her release, Amenaide is unable to convince Tancredi of her innocence. He leaves to fight the Sarasins in the mountains. Roggiero, who has learned from Isaura that Amenaide is not guilty, calls for peace for his master's tormented soul. At the foot of Mount Etna, Tancredi laments his sad fate and the loss of his unfaithful beloved. The knights of Syracuse approach him and ask for his help against Solamir. Argirio and Amenaide who are looking for Tancredi appear but he refuses to listen to them and rejects the young woman. Tancredi leads the Syracusans into battle, promising them victory. Argirio returns alone from the conflict and announces that Syracuse has won but that Tancredi has been mortally wounded. The knights return carrying the dying hero. He learns from Argirio that Amenaide's note was destined for him. Tancredi forgives the young woman as Argirio joins their hands together. Tancredi dies. 
Taken from the programme for the performances at the Théâtre des Champs-Elysées, Paris.
Translated by Clíona Ní Ríordáin