Main content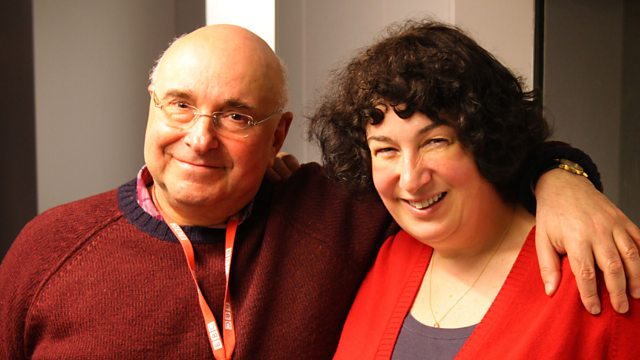 Friday - Rob Cowan with Joanne Harris
With Rob Cowan. CD of the Week: Maxim Vengerov - Complete Recordings 1991-2007; Artists of the Week: The Talich Quartet; Rob's Essential Choice: Monteverdi: Orfeo (Act 2 excerpt).
with Rob Cowan and his guest, the author Joanne Harris.
9am
A selection of music, including the Essential CD of the Week: Maxim Vengerov - The Complete Recordings 1991-2007, WARNER. We also have our daily brainteaser at 9.30.
10am
Artists of the Week: The Talich Quartet.
10:30
Rob's guest this week is the author Joanne Harris, best known for writing the award-winning novel Chocolat (later turned into a highly successful film starring Juliette Binoche and Johnny Depp). The book was shortlisted for the Whitbread Novel of the Year Award, and due to its success in 2012 Joanne became one of only four female members of the "Millionnaires' Club," the elite group of authors who have achieved a million sales of one book in the UK since records began. She has written two more novels in the Chocolat series: The Lollipop Shoes and Peaches for Monsieur le Curé, as well as two French cookbooks (co-written with Fran Warde). In 2007 she published Runemarks, a fantasy novel based on Norse mythology, aimed at both children and adults. A sequel, Runelight, followed in 2011, and Joanne continued with the Norse mythology theme in her most recent novel, The Gospel of Loki, published earlier this year.
11am
Rob's Essential Choice
Monteverdi
Orfeo, Act II excerpt including Orfeo's lament
Orfeo: Lajos Kozma (tenor)
Pastore secondo: Nigel Rogers (tenor)
Pastore terzo: Kurt Equiluz (tenor)
La Messagera: Cathy Berberian (soprano)
Capella antiqua, München
Concentus Musicus Wien
Nikolaus Harnoncourt (conductor).
Today's Brainteaser Answer - Only Connect
The connection was Chocolate.
The music played:
Oscar Strauss
'My Hero' from The Chocolate Soldier
Joan Sutherland (soprano)
New Philharmonia Orchestra
Richard Bonynge (conductor)
DECCA 433 223 2  

Tom Waits
Chocolate Jesus (from Mule Variations album)
Tom Waits (guitar/vocals)
Greg Cohen (bass)
Charles Musselwhite (harp)
EPITAPH 65472   

Tchaikovsky
The Nutcracker - Spanish Dance (Chocolate)
Montreal Symphony Orchestra
Charles Dutoit (conductor)
DECCA 440 477 2  

Time Travellers: the podcast