Main content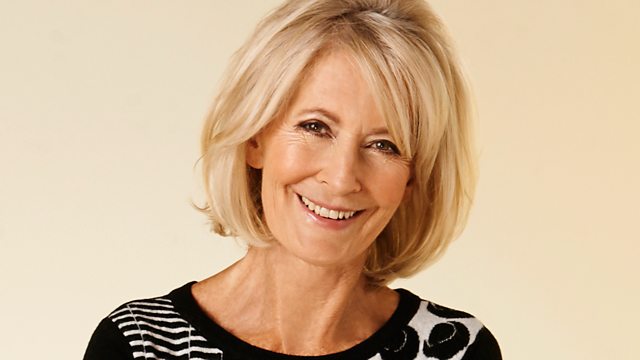 Professor Adam Hart, Maria Venegas, Sandra Howard, Paul Roseby
Libby Purves meets writer Sandra Howard and bee expert Professor Adam Hart.
Libby Purves meets bee expert Professor Adam Hart; writer Maria Venegas; writer and former model Sandra Howard and artistic director of the National Youth Theatre, Paul Roseby.
Adam Hart is professor of science communication at the University of Gloucestershire. He is the resident bee expert for BBC Two's series Hive Alive which explores the secret world of the honey bee. Using cutting edge technology including thermal, infra-red and endoscope cameras and time lapse photography, the series reveals previously unknown details about their short but active lives. Hive Alive is broadcast on BBC Two.
Writer Maria Venegas was born in the state of Zacatecas in Mexico and moved to the US when she was four years old. In her memoir, Bulletproof Vest, she tells the story of her father Jose and his violent past. Estranged from her father for 14 years, Maria eventually made the journey back to Mexico and the old hacienda where they were both born. Working together on his ranch, he told her of his life as a bandit and his mother's pride after he shot a man for the first time at the age of 12. Bulletproof Vest - The Ballad of An Outlaw and His Daughter is published by Granta Books.
Sandra Howard was a successful model in the 1960's, appearing on the front cover of Vogue among other major magazines. Now a novelist, her fifth book, Tell the Girl, draws on her own memories of modelling in the sixties and the people she met including Frank Sinatra and Marilyn Monroe. Tell the Girl is published by Simon and Schuster.
Paul Roseby is artistic director of the National Youth Theatre (NYT). As part of its new season, the NYT is recreating the old rep system of performing a different show each week featuring 18-15-year-old training actors. The shows include Private Peaceful, Macbeth and Selfie - a radical re-telling of the Dorian Gray story for the selfie generation. A former member of the NYT himself, Paul has worked as a door-to-door salesman, actor and theatre director.
Producer: Paula McGinley.
In the studio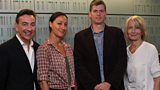 L-R: Paul Roseby, Maria Venegas, Adam Hart, Sandra Howard
Credits
| Role | Contributor |
| --- | --- |
| Presenter | Libby Purves |
| Interviewed Guest | Adam Hart |
| Interviewed Guest | Maria Venegas |
| Interviewed Guest | Sarah Howard |
| Interviewed Guest | Paul Roseby |
| Producer | Paula McGinley |