Main content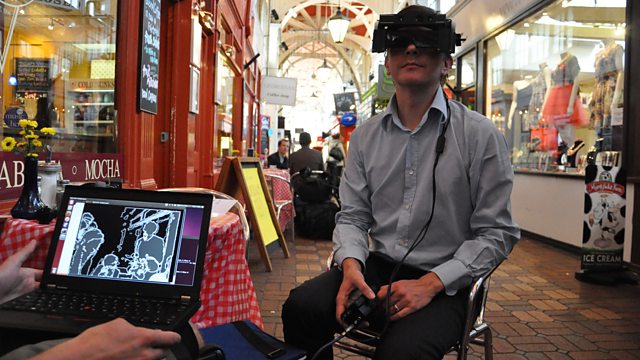 SmartGlasses, Eating Out
Red Szell tests the new and much talked about SmartGlasses being developed by Oxford University and are you self conscious about eating out?
Reporter Johny Cassidy talks to Dr. Stephen Hicks about the SmartGlasses project, a project using augmented-reality computer technology to bring objects in to sharper relief for people who have low vision, mounted in wearable glasses. Occasional In Touch contributor Red Szell tries out this new technology.
Peter White talks to Susannah Hancock and Richard Pryor about the sometime tricky business of eating out in public when you're visually impaired.
Image: Dr Stephen Hicks wearing Smart Glasses, June 2014. Image copyright: Dr Stephen Hicks
Smart Glasses, designed by The Oxford Smart Specs Project - June 2014.
Man wearing Smart Glasses - June 2014.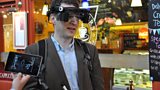 A registered blind man with very restricted tunnel vision looking around the Covered Market in Oxford.