Main content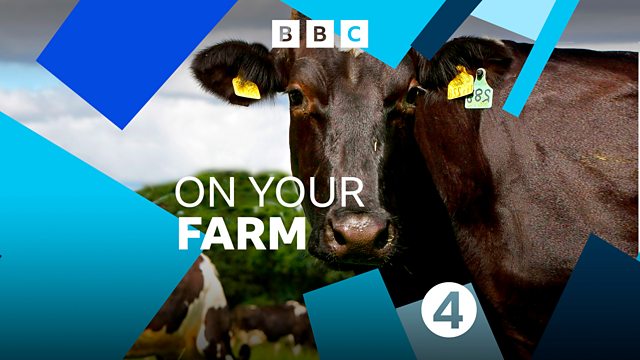 Colostrum
Getting to the heart of country life with a look at individual farming endeavours. How colostrum milked from Welsh dairy cows may help British athletes win medals and trophies.
They used to call it 'beestings'; the first milk a mammal produces after giving birth. On his dairy farm in Pembrokeshire, Roger Ridgway has started milking this thick, creamy, yellow liquid and selling it to a man called John Rolfs, who then dries it, powders it and sells it onto elite athletes.
Welcome to the world of colostrum.
Whether you buy into the science or not, Premiership footballers, Olympic cyclists and world champion runners are taking cow colostrum in the belief it boosts their immunity and protects their gut from 'leakiness' (Runners' Trots to the rest of us).
Caz Graham travels to Roger's farm near Fishguard to explore this new phenomenon, getting up at sunrise to milk the cows and meet the newborn calves - nature's intended for colostrum - and finds out how Roger makes sure they drink enough before the athletes get their hands on it.
Caz also meets John Rolfs, who is one of the first to sell colostrum commercially. He puts forward a passionate case for the product and urges Caz to try a drop.
And world champion runner Cecilia Morrison also visits the farm to find out where her dietary supplement comes from - and is moved to tears by what she sees.
Presented by Caz Graham and produced by Anna Jones.
Last on
Broadcast